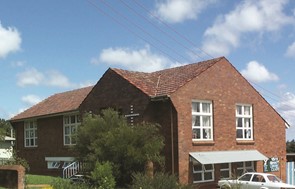 [ + ]

[ - ]

Secondary schools
Youth and Community Learning Centre
The Youth & Community Learning Centre (YCLC) is a practical education campus initiated by the Catholic Education Office Toowoomba to provide a range of learning opportunities. YCLC caters for young people for whom mainstream education is no longer an option. Our aim is to provide an alternative pathway for young people to re-engage in mainstream schools or go on to further training or employment. Our school caters for a high indigenous enrolment.
School Information
PrincipalMs Liisa Hammond
Year LevelsYears 7-12
GenderCo-educational
BoardersNo
After School CareYes
Contact the school
Address63 Ruthven Street, Toowoomba Qld 4350
PostPO Box 169, Harlaxton Qld 4350
Phone07 4638 9807
Websitewww.yclctwb.catholic.edu.au
Students from YCLC worked with Josh Arnold to produce this song and video describing what it is like to be an Aboriginal in today's world.
Enrolment information...
Make an enquiry
View Google Map
Thank you for contacting Youth and Community Learning Centre.
We will be in touch soon.