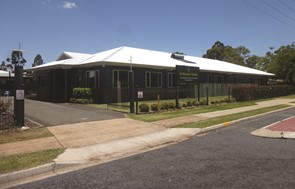 [ - ]

[ + ]

Oakey
St Monica's School

St Monica's is a co-educational Catholic primary school welcoming students from diverse cultural and religious backgrounds. It caters for students of the Oakey township and the surrounding rural areas.
School Information
Principal Mr Luke Barrett
Year Levels Years P-6
Gender Co-educational
Boarders No
After School Care Yes
Contact the school
Address 75 Lorrimer Street, Oakey Qld 4401
Post PO Box 86, Oakey Qld 4401
Phone 07 4691 1067
Email oakey@twb.catholic.edu.au
Website www.oakey.catholic.edu.au
Enrol your child...
Make an enquiry
View Google Map
Thank you for contacting St Monica's School.
We will be in touch soon.