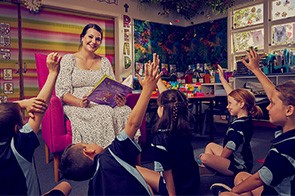 Our schools
The 31 Toowoomba Catholic schools, in the vibrant communities across our region, are places where we believe all students can flourish academically, spiritually and socially.
We welcome all students and families to join our schools, to share our values and become a part of a community that is focussed on enabling everyone to enjoy a full and flourishing life.
We invite you to find out more about the primary and secondary schools in your local community through the links below or by clicking on the dropdowns or location in the map below.
find out more information about our schools
All
Primary
Secondary