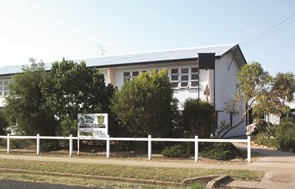 [ - ]

[ + ]

Clifton
St Francis de Sales School

St Francis de Sales Primary School is located in Clifton, Queensland Australia and provides a faith based education for students from Prep to Year Six.
St Francis de Sales, Clifton is a Catholic School dedicated to the total education of each child in an atmosphere created through Christian values.
Our goal at St Francis de Sales is that children learn things that are of value, both for the present and into the future.
School Information
Principal Mr Brendan O'Reilly
Year Levels Years P-6
Gender Co-educational
Boarders No
After School Care Yes
Contact the school
Address Meara Place, Clifton Qld 4361
Post PO Box 27, Clifton Qld 4361
Phone 07 4697 3366
Email Clifton@twb.catholic.edu.au
Website www.clifton.catholic.edu.au
Enrol your child...
Make an enquiry
View Google Map
Thank you for contacting St Francis de Sales School.
We will be in touch soon.