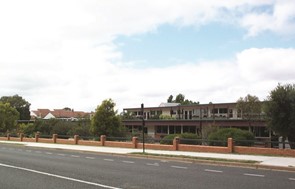 Warwick
Assumption College

Assumption College is a Catholic community for student in Year 7-12, founded in the Mercy and Rice traditions. The College is committed to the creation of life-long learners who can respond to the challenges of the 21st century in creative and innovative ways.
School Information
PrincipalMs Liisa Hammond
Year LevelsYears 7-12
GenderCo-educational
BoardersNo
After School CareNo
Contact the school
Address6 Locke Street, Warwick Qld 4370
PostPO Box 347, Warwick Qld 4370
Phone07 4660 4000
Emailacwarwick@twb.catholic.edu.au
Websitewww.acwarwick.catholic.edu.au
Enrol your child...
Make an enquiry
View Google Map
Thank you for contacting Assumption College.
We will be in touch soon.