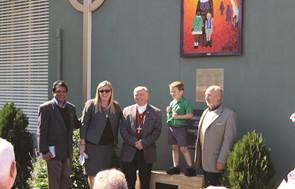 Pittsworth
St Stephen's School

St Stephen's Primary School, Pittsworth, is a co-educational Catholic School for Primary students (P-6).  The school has a long tradition (recently celebrating its 100 years) of providing quality education and care for children in Pittsworth and the surrounding districts.
School Information
Principal Janine Butlin
Year Levels Years P-6
Gender Co-educational
Boarders No
After School Care No
Contact the school
Address Murray Street, Pittsworth Qld 4356
Post PO Box 285, Pittsworth Qld 4356
Phone 07 4693 1627
Email pittsworth@twb.catholic.edu.au
Website www.pittsworth.catholic.edu.au
Enrol your child...
Make an enquiry
View Google Map
Thank you for contacting St Stephen's School.
We will be in touch soon.