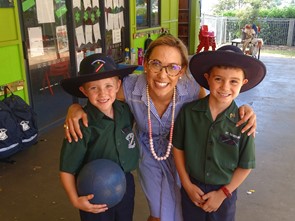 Our schools
Primary schools
Discover a Catholic primary school in your area
Our 26 Catholic primary schools are committed to providing excellence in educational standards in a distinctively Catholic environment.
Our schools are communities of care with an emphasis on providing safe and happy environments to develop the whole child: spiritually, academically, physically, emotionally and socially.
For more information about each of our schools, click on the town in which the school is located to the left of the screen or click on the location in the map below.
---
find out more information about our schools
All
Primary
Secondary