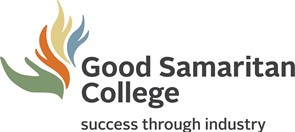 [ + ]

[ - ]

Toowoomba
Good Samaritan College

Good Samaritan College provides enriched learning pathways for students in Years 7-12.
School Information
PrincipalMs Liisa Hammond
Year LevelsYears 7-12
GenderCo-educational
BoardersNo
After School CareYes
Contact the school
Address63 Ruthven Street, Toowoomba Qld 4350
PostPO Box 169, Harlaxton Qld 4350
Phone07 4638 9807
Email                                  gsc@twb.catholic.edu.au
Websitewww.gsctwb.catholic.edu.au
Enrolment information...
Make an enquiry
View Google Map
Thank you for contacting Good Samaritan College.
We will be in touch soon.