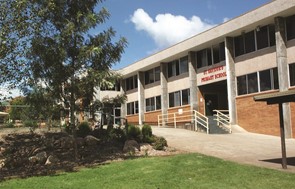 [ - ]

[ + ]

Toowoomba
St Saviour's Primary School

As Toowoomba's oldest Catholic school, St Saviour's Primary School is  committed to making a difference in an ever-changing world. The school has a long tradition of providing quality education and care for Toowoomba's boys and girls and currently has a population of approx. 380 students from Prep to Year Six. 
St Saviour's Primary is committed to educating its students for the future. Its innovative curriculum is designed to assist students to become lifelong learners with a firm grasp of basic numeracy and literacy skills. The school strives to develop in students the skills, attitudes and values that will enable them to reach their full potential as successful and responsible citizens.
School Information
Principal Miss Madonna Sleba
Year Levels Years P-6
Gender Co-educational
Boarders No
After School Care Yes
Contact the school
Address 14 Lawrence Street, Toowoomba Qld 4350
Post PO Box 1145, Toowoomba Qld 4350
Phone 07 4637 1400
Email ssps@twb.catholic.edu.au
Website www.sspstwb.catholic.edu.au
Enrol your child...
Make an enquiry
View Google Map
Thank you for contacting St Saviour's Primary School.
We will be in touch soon.