Media releases
VACATION CARE STUDENTS ENJOY OUR PARKS AND GARDENS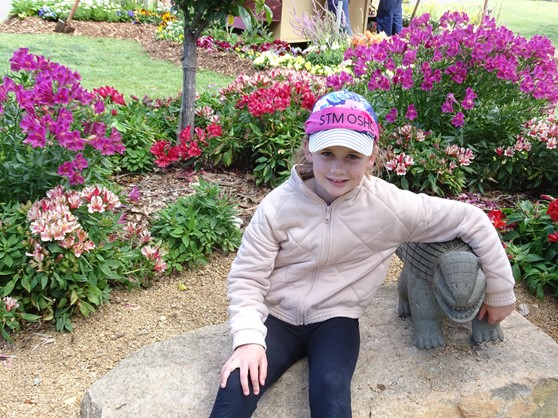 Toowoomba Catholic Kindergartens and Care has sixteen Outside School Hours Care (OSHC) services across the diocese. 
The theme for vacation care this holiday is "Spring in the Park". Vacation Care programs in rural areas vary from those in Toowoomba however children from all our schools can enjoy the experience of play and leisure activities in the park.
This week our Toowoomba services experienced their first excursion as a group.  Over 100 students from Mary MacKillop Catholic College, St Thomas More's Primary School, St Saviour's Primary School, Sacred Heart Primary School, Our Lady of Lourdes Primary School, and Holy Name Primary School OSHC services joined together for visits to the parks around Toowoomba.
They have enjoyed visits to Laurel Bank Park and the Japanese Gardens this week.  Next week they are looking forward to visiting Newtown Park, Peacehaven Gardens and Picnic Point.
Donna Stahlhut, Senior Manager: Kindergartens and Care said, "it's great to see the children having so much fun outdoors, whilst they enjoy the parks and gardens at their finest, they also enjoy the simple pleasures of kicking a ball with their friends, the play equipment or just chilling with a couple of friends. We also have organised games and scavenger hunts for the children to explore the parks with.  Kids love to have fun, if you participate in their games, you will be surprised just how much fun you have!"
When they are not enjoying an excursion, they have a full schedule of activities that include movies, visits from entertainers such as balloon artists and puppeteers, loads of different craft, cooking, technology education. Students also do a lot of outdoor activities; group bike and scooter adventures, kite making, sport and some are even building their own catapults and enjoying a jumping castle for a day! The diversity and variety of activities is endless.
Our educators work with all children to create fun and recreational experiences so that a child's wellbeing, learning, and personal development are a priority. The services provide a variety of indoor and outdoor activities to support the diverse interests of all children.  
For more information go to www.tckc.qld.edu.au