Media releases
TWO TOOWOOMBA CATHOLIC SCHOOL TEACHERS SUCCESSFUL IN APPLICATIONS FOR LEAD TEACHER CERTIFICATION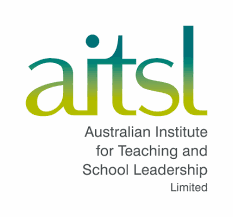 Two Toowoomba Catholic Schools teachers have been successful in joining an elite group of Australia's best teachers by gaining Lead Teacher Certification. The certification is recognized nationally and teachers gaining this status have been independently assessed as having the highest levels of expertise and capability as classroom practitioners and educational leaders in their fields.
Eleighta Hannam from St Mary's College, Toowoomba and Angela Martlew from Mater Dei Primary School, Toowoomba are the first teachers in Queensland Catholic schools to achieve this certification and two of only seven in Catholic schools nationally.
Eleighta Hannam decided to apply for Lead Teacher certification after attending an information session presented by the Queensland College of Teachers. Eleighta said "The prospect of being rewarded for setting and achieving professional goals was a great incentive to submit an application. It was made very clear that the application process would require a great deal of work, but I enjoy a challenge and believed much of my practice already matched the Australian Institute for Teaching and School Leadership (AITSL) standards at the Lead Teacher level. Not long after, I began compiling my portfolio of evidence."
"The process required a very thorough self-assessment of my professional practice. I can now say that my practice is more informed, my leadership is more considered and my professional contact network beyond my school has grown significantly. I will continue to use the AISTL standards as a guide for improving my practice and leadership", said Eleighta.
Mater Dei teacher, Angela Martlew said "The certification process was both challenging and rewarding. Going through the process has also raised an awareness of the AITSL standards and certification among my colleagues. This means that as a profession, teachers are more aware of what it means to be an effective teacher in the 21st century and can align their practice to the standards. This helps us all and the status of our profession. Lead Teacher status is also recognition that all teachers can be leaders, you don't have to be in a formal leadership position. It gives teachers an opportunity to stay in the classroom while still furthering their career."
Both teachers said they looked forward to supporting others through the process – this is a big step for improving the quality of teaching and learning in Australia. Building the capacity of our teachers is essential as it is through them that we impact student learning.
"It's probably the most valuable form of professional learning I have experienced. I would encourage all teachers to engage with the standards and use them to develop their practice, regardless of what stage they are at in their career," said Angela.
Executive Director of Toowoomba Catholic Schools, Dr Patrick Coughlan said that having the outstanding capabilities of our teachers recognized in this way was a credit to their professionalism and expertise. "Our staff are some of the best in the business and fully understand the life-changing power of education. Teacher quality is the single greatest in-school influence on student engagement and success. We are fortunate to have teachers of this calibre being acknowledged nationally through this new certification process as Lead Teachers," he said.