Media releases
TWO MEMBERS OF ST SAVIOUR'S COLLEGE NOMINATED AT WOMEN IN BUSINESS AWARDS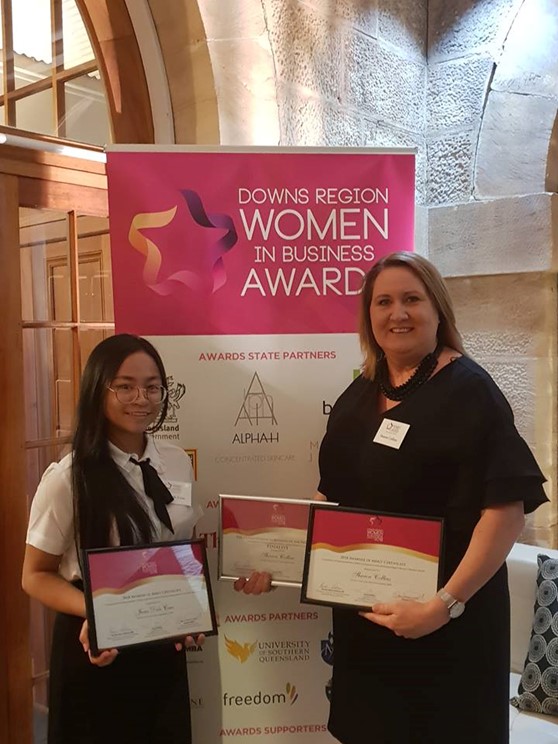 Sharon leads the school that she once attended.  She is inspired by strong women who have led and worked tirelessly to improve women's positions, such as Catherine McAuley, the founder of the Mercy sisters.  Sharon believes, as Catherine did, that empowering women through education allows them to make significant contributions to society. Sharon's message to young leaders is to never underestimate the importance of service: so much is to be gained by taking the time to give back to others and the community.
Jana was born in the Philippines and moved to Australia with her family in 2009 at the age of 8. In addition to serving as the College Captain for 2018, Jana also chaired the Student Representative Council was Vice President of the Interact Club and a member of the Youth Ministry. She achieved academic success in all her subjects resulting in a number of academic awards during her time at the College. Jana demonstrated her commitment across a broad range of areas, from study through to service. She has a natural ability with people from all backgrounds and is personable and warm with a high degree of emotional intelligence.
It is for these reasons that both ladies were nominated and are a great example of the quality leadership in Catholic schools.
…ends…
CONTACT:           
Donna Kerr | Communications Officer | 07 4637 1408 | 0428 793 718 | donna.kerr@twb.catholic.edu.au