Media releases
TOOWOOMBA CATHOLIC SCHOOLS PLANNING FOR PERSONALISED LEARNING IS ENGAGING ALL STUDENTS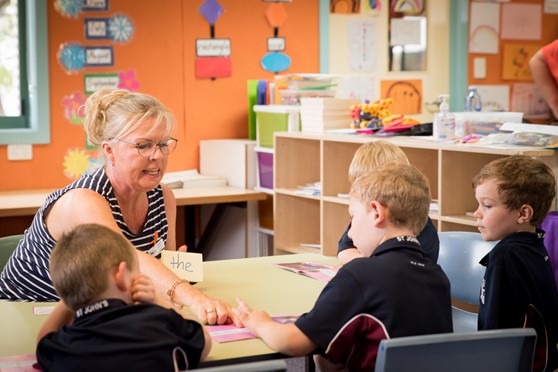 Students in Toowoomba Catholic schools with individual learning needs requiring specialist support, enrichment and extension programs are reaping the benefits of 'planning for personalised learning' or PfPL for short.
 "For students of all abilities, our goal is to provide academic success shaped by a Catholic vision of life. Our class teachers, who are with students every day are best placed to plan and teach to meet all students' individual needs. Teachers make changes to the way the curriculum is presented or how students are to show what they know and can do, and this enables them all to experience success. We call this 'Planning for Personalised Learning'," said Dr Pat Coughlan, Executive Director: Catholic Schools.
 "In the past, students with specific needs including high potential learners would be taken from their regular classroom to undertake specific lessons with the Learning Support Teacher. This is not as effective as having students with their peers, learning together, with lessons that are modified to engage them appropriately."
 To assist class teachers to plan for personalised learning, support staff and resources along with specialists such as occupational therapists and speech language pathologists provide specialist advice. 
 "The Learning Support Teacher is still key in planning for personalised learning, along with teacher aides and specialists. They work closely with teachers to identify the specific needs of students and to support the planning and teaching to meet their needs in the classroom."
 "For those with very specific learning needs, such as Autism or an intellectual impairment, we have a thorough verification process that enables us to access additional state and national funding to provide high quality educational support for these students.
 Parent information brochures that explain the planning for personalised learning approach are being launched at the Toowoomba Catholic Schools Leadership Forum and will be available through local schools and on the Toowoomba Catholic Schools website.