Media releases
Toowoomba Catholic Schools launch new ATSI education plan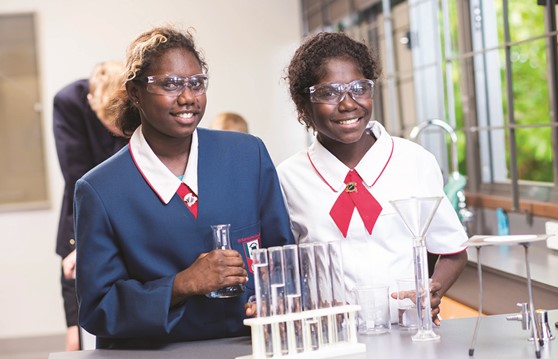 Toowoomba Catholic Schools launch new Aboriginal and Torres Strait Islander education plan
Where: Picnic Point, 164 Tourist Road, Toowoomba Qld 4350
When: Wednesday, 8 March 2017 from 5.00pm - 6.00pm
Walking together to create a better future
Staff, students and community members will come together on Wednesday afternoon to launch Toowoomba Catholic Schools new Aboriginal and Torres Strait Islander education plan.
A collaboration between local Indigenous community members, school staff and the Toowoomba Catholic Schools Office, the plan is focussed on improving outcomes for Aboriginal and Torres Strait Islander students, building community and educating all students about the histories and cultures of our country.
The launch will include an Acknowledgement to Country and Welcome dance by Winangali Infusion, and an address by St Saviour's College Indigenous school captain Lottie Beschel.
Special guests include: Local Elders Uncle Darby McCarthy, Aunty Robyn Gray, Uncle Walter McCarthy; Dr John McVeigh (Member for Groom); Dr Pat Coughlan (Executive Director: Catholic Education Office); Mr Ren Perkins (Executive Officer: Queensland Catholic Education Commission); Carol Taylor, Joe Ramia, Megan O'Hara Sullivan, Bill Cahill (TRC Councillors).
Agenda for the launch
5.00pm                          Welcome and prayer
5.05pm - 5.25pm           Acknowledgement of Country and Welcome dance – (Winangali Infusion)
5.25pm - 5.30pm           Address and Official launch – Dr Patrick Coughlan (Executive Director: Catholic Schools)
5.30pm – 5.35pm          Address – Mr Ren Perkins (Executive Officer: Queensland Catholic Education Commission)
5.35pm - 5.40pm           Address – Ms Lottie Beschel (School Captain – St Saviour's College, Toowoomba)
Attachments to this media alert: Toowoomba Catholic Schools Aboriginal and Torres Strait Islander education plan 2017-2020
For further information or to arrange interviews please contact: Jennifer Wills, Education Officer: Aboriginal and Torres Strait Islander Education on 4637 1516 or 0408 011 959
Diocese of Toowoomba Catholic Schools contact:
Tracey Flint | +61 (07) 4637 1420 | tracey.flint@twb.catholic.edu.au