Media releases
Toowoomba Catholic Schools hosts ACEL network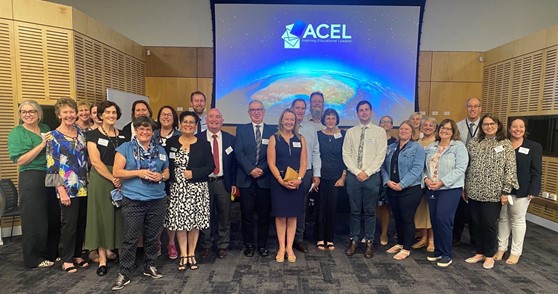 Recently, Toowoomba Catholic Schools Office hosted the Australian Council for Education Leaders (ACEL) local area group annual Meet and Greet for 2022.
Educators and leaders from Catholic, independent and state education sectors came together to discuss local education priorities and share their expertise and experience with each other.
"Having a network that engages educators from across sectors and includes schools and the University of Southern Queensland staff actively supports the development of educational leadership capabilities across our region," said Dr Pat Coughlan, Executive Director: Catholic Schools.
Karen Fox, ACEL Queensland President, discussed the benefits of being a member of ACEL and how it supports, advocates and nurtures strong connections in education.
"The Darling Downs local area group of ACEL hosts major 3 events throughout the year including the Meet and Greet, a Dinner on the Downs and a Panel Forum.  All events are focussed on cultivating a collaborative learning community. With the networks of ACEL being Australia-wide we are able to bring high quality guest speakers, programs and publications to those in our regions," said Ms Fox.
…ends…
For further details contact: Tracey Jacklin | Executive Officer | 4637 1420 or 0428 799 120 | tracey.jacklin@twb.catholic.edu.au
Photo details
ACEL Darling Downs local area group
Dorothy Andrews, USQ and Tom McCormick, Fairholme College
Dr Pat Coughlan, Toowoomba Catholic Schools Office and Karen Fox, Qld President of ACEL
Joan Conway, USQ and Tanya Appleby, St Ursula's College
Mark Creedon, Darling Downs and South West Regional Office and Vince Burke, Queensland Association of State Secondary Principals
Rosie Bugg, Toowoomba Catholic Schools Office, Bernadette Witham, St Ursula's College and Matthew Collyer, Fairholme College
Sally Yin, Toowoomba Catholic Schools Office and Sharon Collins, St Saviour's College
Wendy Bower, Concordia College and Kerri Shooter, Toowoomba Catholic Schools Office