Media releases
Toowoomba Catholic Schools educators acknowledged by Australian Council for Educational Leaders Queensland Branch (ACELQ)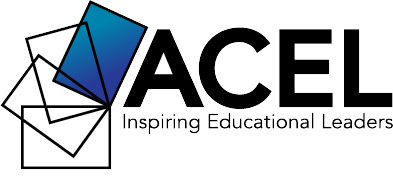 THE EXCELLENCE IN EDUCATIONAL LEADERSHIP AWARD
The Excellence in Educational Leadership Award recognises extraordinary educational leadership resulting in enhanced student outcomes. Nominees are educators or a group of educators working in classrooms, faculties, schools, tertiary institutions, school boards, systems, or consultancies. The nominees lead the implementation of educational initiatives and/or influence educational policy.
Sharon Collins – Principal – St Saviour's College, Toowoomba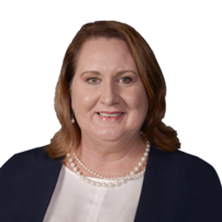 As Principal of St Saviour's College, Sharon Collins has made an outstanding contribution to educational leadership in a highly diverse environment. Under her guidance, St Saviour's has become regarded as a high-performing school with ever-improving academic results and high enrolment growth. In 2019 St Saviour's was recognised as the third most improved school in Queensland for performance in NAPLAN. Enrolment growth has increased significantly under her leadership, at an average annual rate of 26% across the past three years. With 26% indigenous population, and 24% of students from a language background other than English, St Saviour's attracts students from Papua New Guinea and throughout Queensland and New South Wales, especially from the communities in the far north and western Queensland. Sharon's leadership of a diverse community, grounded in her inherent belief in the value of education for all students, has attracted much interest from leadership teams throughout the state and nationally.
Kort Goodman – Principal – St Joseph's College, Toowoomba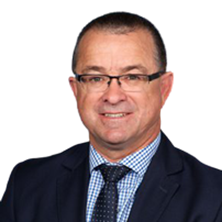 Before assuming the role of Principal of St Joseph's College in 2020, Kort Goodman spent four years as Principal of Assumption College in Warwick and before this, 15 years in the roles of teacher, sports coordinator, deputy principal, and acting principal in schools across Western Queensland and the Darling Downs. His collaborative leadership, along with expert development and implementation of strategic actions and high yield strategies, empowers staff to be leaders in their areas. Through this work, Kort has led significant and measurable improvements in student learning. As a result of Kort's educational, staff and community leadership, school leaders and teachers have reported positive changes in teacher collegiality, as well as individual and collective efficacy. Kort's collaborative engagement with staff in leadership positions has empowered these leaders to strive for excellence in key areas, such as clearly articulating expectations around performance, ensuring accountability, and aligning professional learning to enhance capacity.
ACEL QLD FELLOWSHIP AWARD
Jim Midgley – Director: Teaching and Learning, Toowoomba Catholic Schools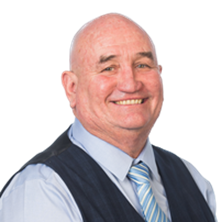 After successful principalships across Queensland, in 2017, Jim Midgley accepted the role as a Director in Toowoomba Catholic Schools, overseeing Teaching and Learning in 31 schools and some 10 000 students. His journey as an educational leader includes Principal at Rockhampton Diocese schools, an international school in Port Moresby, a large Primary school and a P-12 college in the Brisbane Diocese. Jim's 25 years in educational leadership have been based on the philosophy that building teacher capacity through nurturing collective efficacy is the way forward for educational reform. He has ensured that Toowoomba is the highest performing diocese in early years reading in Australia and has enabled consistently high-quality evidence-based practices in reading instruction across all classrooms and schools. After receiving an ACEL Excellence in Educational Leadership Award, Jim has subsequently been consistently visible and highly supportive of the work of the Toowoomba Regional ACEL group.
THE INDIGENOUS LEADERSHIP AWARD
Previously a biennial award, the ACELQ Executive has established this annual award to recognize the work of Aboriginal and Torres Strait Islander educators or teams. Recipients of this award draw on cultural knowledge, community connections and understanding of student learning needs to create experiences that build respect for Aboriginal and Torres Strait Islander histories and culture and enhances student outcomes.
Chris Bartlett – Principal – Mater Dei Primary School, Toowoomba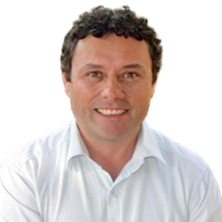 Chris Bartlett is an indigenous man from the Lama Lama and Ayapathu mob (Far North Queensland, around Coen and to the east to Port Stewart). He has been a Principal in the Toowoomba diocese for over twenty years and is currently leading Mater Dei Catholic Primary School. His personal spirituality and self-confidence are very reflective of his indigenous heritage. Chris is a born leader and collaborator. He knows the evidence and research around high yield pedagogical strategies. Importantly, he knows how to bring together a community of learners and has mastered the conditions that nurture collective teacher efficacy. Chris has a strong educational vision with a primary focus on the student as a learner and person. He has high expectations of everyone and a relentless focus on achieving the best outcomes for his students. Chris models the attributes of a lifelong learner and is passionate about developing and growing those around him.