Media releases
TOOWOOMBA CATHOLIC SCHOOLS - A PASSIONATE AND INSPIRATIONAL COMMUNITY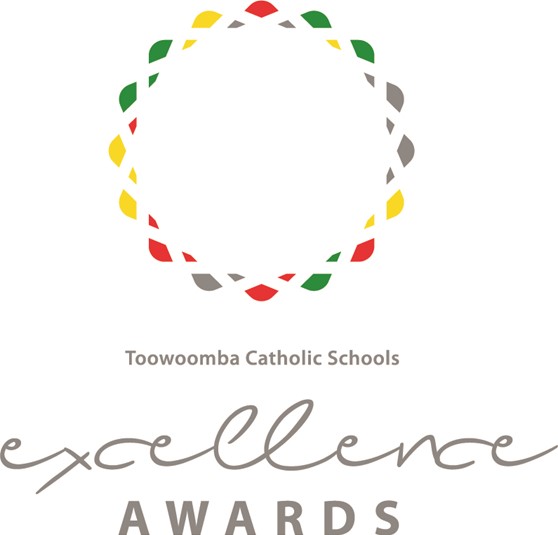 On Thursday, 29 July Toowoomba Catholic Schools held its annual Excellence Awards ceremony. The awards identify and showcase practitioners who model, demonstrate and live excellence in their roles, all day, every day. This year over 100 nominations from across the Diocese were received.
Dr Pat Coughlan, Executive Director: Catholic Schools said, "This year's recipients consistently bring the best ideas and innovations to their teaching, leadership and educational support. Without their efforts and influence, exemplary practice remains hidden in pockets and largely unrecognized."
"No system can rise above the capacity of its staff. We thank all of our finalists and recognise the invaluable contribution they make to moving our system of schools from great to excellent," said Dr Coughlan.
Thank you to our award sponsors for 2021, Australian Catholic Superannuation and Retirement Fund, Sentral, Salary Packaging Australia, Max Brammer and Associates, Aspect Architects and Project Managers and Toowoomba Toyota.
The awards covered ten categories across three areas.  The award recipients are listed below.

Excellence in education support
Teaching and learning support - Joanne Bradford – Our Lady of the Southern Cross College, Dalby
Administration, finance, and facilities support - Marita Day – Good Samaritan College, Toowoomba
Volunteer support in a school setting - Katie Mills – Mater Dei Primary School, Toowoomba

Excellence in teaching and learning
Early career teacher (less than 3 years of teaching experience) - Jade Manteit – Our Lady of the Southern Cross College, Dalby
Primary expert teacher - Johanna Campbell – St Joseph's School, Stanthorpe
Secondary expert teacher - Tammy Banks – St Mary's College, Toowoomba
eLearning - Rachel Harlen – St Saviour's Primary School, Toowoomba
Excellence in leadership
Emerging leader - Kellie Pritchard – Mater Dei Primary School, Toowoomba
Middle leadership - Greg Leathart – St Saviour's College, Toowoomba
School leadership - Kort Goodman – St Joseph's College, Toowoomba
FOR MORE INFORMATION CONTACT:           
Donna Kerr | Communications Officer | 07 4637 1408 | 0428 793 718 | donna.kerr@twb.catholic.edu.au