Media releases
The Sky's The Limit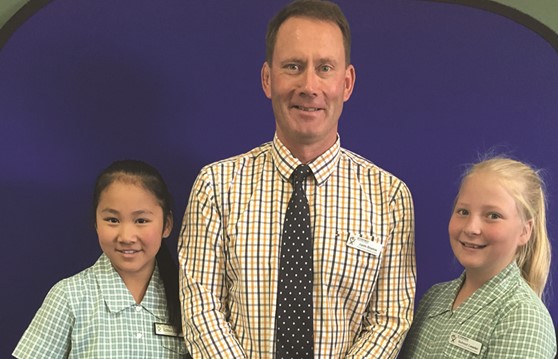 Kids in Catholic Schools across the Diocese of Toowoomba Connect
September 6 and 7, kids from over 11 Catholic primary schools in the Diocese of Toowoomba will converge on Brisbane West Wellcamp Airport for a Kids Connect Conference. The theme of the conference is "The Sky's the Limit" and is organised by kids for kids. Through project management and investigations into real world contexts, the conference focuses on Science, Technology, Engineering and Mathematics. The goal of the event is to highlight pathways for kids to experience technology and become innovative learners. 
"The Sky's the Limit" is a conference run by kids for kids by the Year 5 and 6 students from St Stephen's Catholic School, Pittsworth. They have been working hard in six committees to organise, budget, create, advertise, cater and support all attending delegates from over 11 Catholic primary schools.
The venue this year is Brisbane West Wellcamp Airport which provides the perfect springboard for kids to see technology in action. From drones working in agriculture that measure soil moisture to developing and using an app to plan a trip around the world. There will be nine expert facilitators to run workshops for 70 students.
The conference will run for two days, culminating in a student showcase presentation that will begin on Wednesday, 7 September at 5.00pm and conclude at 6.15pm.Students will present their findings and demonstrate their learning journey over their time at Kids Connect.
Lead Coordinator, Mr Keith Blaikie from St Stephen's Catholic School, said, "Pittsworth was excited to be this year's host of the Kids Connect program. As a small rural school, we understand how important it is for our students to experience a broad range of technology and science in action. It is such a rich and authentic learning experience for our students."
...ends...
To arrange an interview or photographic opportunity with Year 5 and 6 students from St Stephen's Primary School, please contact Keith Blaikie on 07 4693 1627 or email keith.blaikie@twb.catholic.edu.au.