Media releases
SUPPORTING GRADUATES TO BECOME EXPERT TEACHERS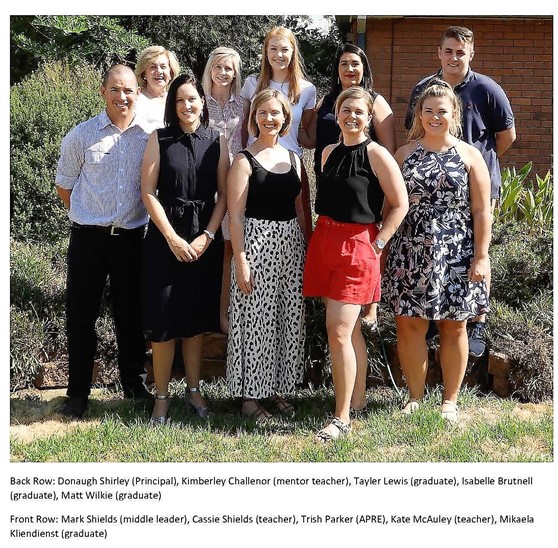 St John's School, Roma is one of Toowoomba Catholic School's largest P-12 schools with 730 students and is a great place for graduate teachers to start their career.
"To support the growth and development of our graduate teachers we have as strong recruitment and mentoring program.  Once we know which final year students would like to teach in a regional centre, we encourage them to work with us through a six-week internship.  In this way they can experience rural teaching and our lifestyle," said Mrs. Donaugh Shirley, Principal of St John's School, Roma.
"Once a teacher is appointed, we offer opportunities to visit and support them with information during the school break. All first year teachers have a teacher mentor, and their support program includes, meetings, in class support, a buddy system and classroom profiling."
Kimberly Challenor, a mentor teacher said, "With the support we get from Toowoomba Catholic Schools Office, through the Early Career Teachers Network, we can ensure our new staff feel supported, nurtured and are given a professional skill base to ensure we have an exemplary teacher in every classroom."
"I believe that this is an investment in the future for our diocese as these young teachers will be the education leaders of tomorrow,"  Mrs. Donaugh Shirley said.