Media releases
Students explore the benefits of mindfulness and yoga on International Yoga Day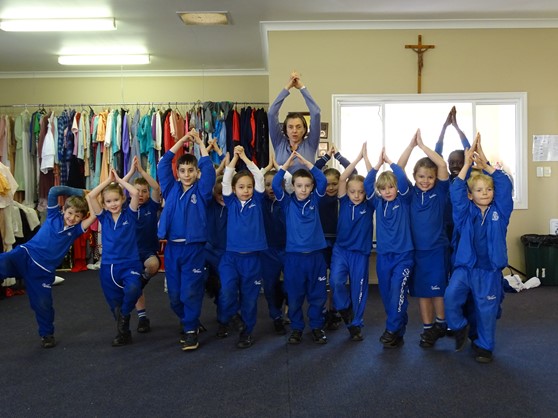 Today is International Yoga Day and for one group of St Anthony's Primary School students that meant starting the day with mindful practice.
Yoga teacher Catherine McAleer took Year 1 students through their paces on the yoga mat this morning.
St Anthony's Primary School Principal Louise Pfingst said the benefits of mindfulness and yoga to support learning in the classroom are becoming more recognised.
"We know that when students feel calm and centred, they are more likely to be able to concentrate and participate in the lessons for the day."
"We are very fortunate that Catherine, who is one of our regular relief teachers, is also trained in teaching yoga, and we are delighted to give our students this opportunity when we can," Louise said.
"Importantly, we believe by teaching students some of the techniques around mindfulness and slowing their thoughts, we are helping to equip them to learn and relate better with others both at school and at home."