Media releases
STEAM CONFERENCE REGISTRATIONS AT CAPACITY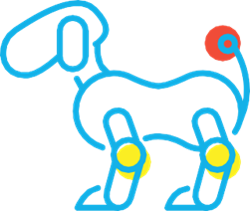 Nearly 600 students and teachers will attend the It Takes a Spark EDU Conference on Thursday, 9 May to share, network and connect with inspiring industry role models, innovators and universities for a day of interactive STEAM workshops. 
The intent of the It Takes a Spark EDU Conference is to inspire female students and teachers to experience what is possible in Science, Technology, Engineering, Arts and Maths and to support them to co-design and co-lead learning in their schools.  Female students are traditionally underrepresented in these subject areas.
In a government study released in 2018, less than one third of STEM university graduates were women and only 16% of those in STEM related jobs were women
With the demand for STEAM talent higher than ever, organisations are faced with finding new and innovative ways to prepare the next generation of engineers, techs, machine learning experts and those jobs we have not even discovered to date.  It is important to have females introduced to STEAM at a young age, so the industry doesn't suffer from social inequality and an under-representation of women's needs in new products of the future. 
 The It Takes a Spark Conferences were created by Dr Adrian Bertolini from Intuyu Consulting.  As an engineer, scientist and someone who has worked to address social justice issues in society he is passionate about developing young people to make a difference to their future. Adrian held the inaugural STEAM conference in 2017 in Melbourne with 170 students and teachers in attendance.  In 2018 a total of 710 students attended the three conferences in Brisbane, Melbourne and Perth.  Nearly 600 delegates will attend the Toowoomba conference on Thursday.  The conference sold out faster than any of the previous STEAM conferences.  Students and teachers from Catholic, State and Independent schools from as far west as Charleville will make the journey to Toowoomba to attend. 
This is the first time the Conference has been held in a regional city. Toowoomba Catholic Schools is the major sponsor of the Conference after suggesting Toowoomba as a venue to the Conference Organiser, Dr Adrian Bertolini. Each conference is hosted by a school that has a focus on empowering girls to be extraordinary.
St Saviour's College was an obvious choice as a school whose mission is to empower young women in a changing world, students are encouraged to question, seek answers and lead the way to change'. 'The goal of an excellent education should be to produce confident young people, equipped with the knowledge and skills to pursue their dreams and ambitions and to lead a fulfilling life'. The world is changing at such a pace, that the focus on skills to be able to enter a rapidly changing world, steeped in technology and scientific advancement, is more important than ever before'. 'We are delighted that students and teachers in Toowoomba and surrounding towns have the opportunity to attend such an innovative event,' said Dr Pat Coughlan, Executive Director: Catholic Schools.
Toowoomba Mayor, Paul Antonio will open the conference.
Conference details and program