Media releases
ST STEPHEN'S SCHOOL, PITTSWORTH SHOWS SIGNIFICANT NAPLAN GAIN IN 2018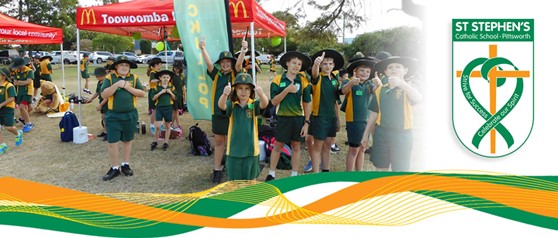 School Principal, Janine Butlin, attributes this success to St Stephen's specific improvement agenda each year. Teachers meet in teams and during staff meetings to analyse student performance data and to identify student strengths and gaps in learning, using this to prioritise areas for targeted teaching.  The school has provided additional release time for the teachers to meet regularly and these opportunities to meet are considered as opportunities to discuss and review the quality of student learning in the school.
St Stephen's is also part of the Diocese of Toowoomba Catholic Schools "Lighthouse Schools Program" with their focus being on Numeracy. The Lighthouse Schools Program uses research, high impact teaching strategies as well as regular monitoring of student progress  to inform teaching and learning practices.
"Our Teaching and Learning Mission is to promote excellence and innovation  in all of our schools. We partner with schools to develop a culture that values teaching, respects and supports individual differences among learners, and creates learning environments in which diverse students and staff can excel.  I am extremely proud of the exceptional work happening in our schools, led and supported by highly qualified staff who act in partnership with parents to bring out the best in every student," said Dr Pat Coughlan, Executive Director: Catholic Schools.