Media releases
ST SAVIOUR'S PRIMARY SCHOOL STEM SHOWCASE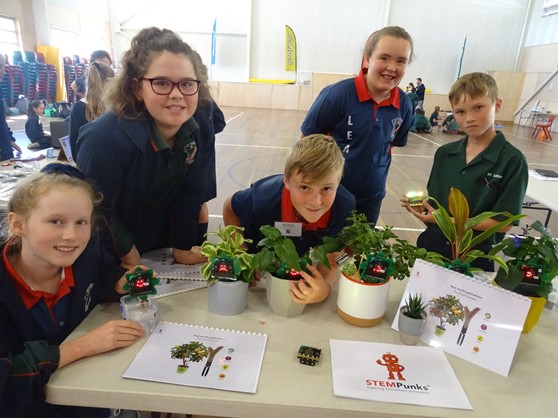 The students of St Saviour's Primary School in conjunction with STEMPunks are very excited to be hosting a STEM Showcase Day to present their learnings in the area of STEM to over 80 students and their teachers from other schools in Toowoomba. 
The students in Years 3, 4, 5 and 6 have various projects that they have engaged in with their peers over the course of this year.  The different year levels will present on three different topics based on what they have learnt this year.
On display will be Robotics, Drone Coding and Internet Of Things (IOT) in Smart Farming. Year 3 will show how robots can be used to solve problems.  Years 4 and 5 will showcase how drones can be used in disaster zones and Year 6 will showcase how IOT can be used in a 'Smart Garden'.
As a part of the showcase there is a free teacher PD.  In this PD they review how St Saviour's Primary School have applied STEM tools in project-based learning scenarios, suitable STEM tools for classroom implementation and learning outcomes linked with the Australian Curriculum.
"The design thinking approach has been integral in applying STEM tools in project-based learning scenarios. Our STEM curriculum enables a mindset for 21st century problem solvers.  With the demand for STEM talent higher than ever, we are faced with finding new and innovative ways to prepare the next generation of engineers, techs, machine learning experts and those jobs we have not even discovered to date," said Ms Madonna Sleba, Principal, St Saviour's Primary School.