Media releases
ST SAVIOUR'S COLLEGE, TOOWOOMBA OFFERS 8 BURSARIES TO SUPPORT DROUGHT CRISIS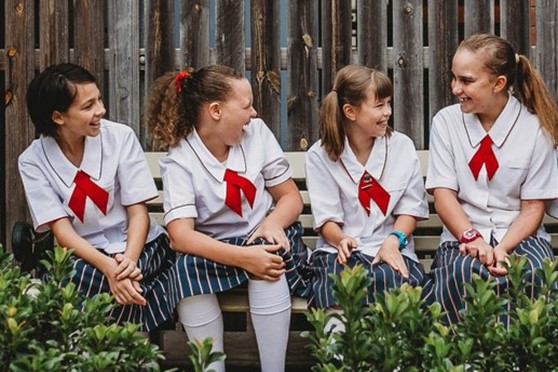 St Saviour's College is a Catholic day and boarding school for young women in Years 7 to 12.  The College is doing their bit for the drought crisis by offering eight bursaries for young women, from Years 7 through to Year 12.  The bursaries begin in 2019 and cover 75% of all boarding and tuition fees for the entire duration of the Student's stay at the college.
"As a proud Mercy College committed to the holistic learning of young women, the College is dedicated to following in the footsteps of Catherine McAuley, and the traditions of the Mercy Sisters, who opened the College in 1873.   Catherine provided education and support to young women in times of need.  She empowered the women of their time, to liberate themselves through their education to promote their resilience and independence.   St Saviour's College continues this Mercy legacy today".  said Ms Sharon Collins: College Principal.
The College boasts an extensive curriculum across a variety of pathways, providing an inclusive, quality education, that is individually tailored so all students experience academic success.  Recent NAPLAN results indicate learning performance improvement, having ranked fourth top school in Toowoomba for Year 9.  Further to this, the College trends strong 'relative academic growth' in their students, indicating that Year 7 results are consistently improved in relation to a cohort's Year 9 results two years later.  
Over the last two years the College has seen a $1 million upgrade in their boarding facilities.  The College has new bathroom and toilet facilities, living areas, window fittings, mattresses and air conditioning.  Students also enjoy a variety of nutritious, tasty meals that are prepared on site. 
Boarding students have quality tutoring available to them six nights a week.  This tutoring comes with strong lines of communication between classroom teachers and the boarding school, so students always have quality resources available to them.  
Life is never dull for residential students.  There are opportunities to participate in sport, excursions and day trips, shopping, and social events within the school community and with other boarding schools across Toowoomba.  Our dedicated staff place an emphasis on building positive relationships and as a result a great sense of community is enjoyed by all at "McAuley House".
For more information: 07 4637 1600  or   WelcomeStSav@twb.catholic.edu.au