Media releases
ST JOSEPH'S SCHOOL, STANTHORPE FIRST IN QUEENSLAND TO BE ACCREDITED WITH INTERNATIONALLY RECOGNISED AWARD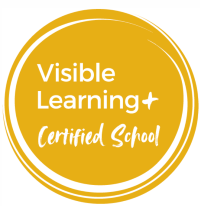 St Joseph's School, Stanthorpe have been recognised as the first Visible Learning+ certified school in Queensland and joins only two others in Australia with this award. With only 8 schools across the world who have Level 3 Visible Learning+ certified school status, this is a great accomplishment.
"Three and half years ago the school began its Visible Learning Program with the aim of improving teaching and learning across the school. It has been very successful and the improvement for both the students and teachers has been significant. St Joseph's School is now seen as a 'Lighthouse School in Visible Learning' for all 31 schools across the Toowoomba Diocese with regular visits by other principals and teachers to learn from us," said Mr Andrew Kendall, Principal.
Visible Learning is based on the research of world-renowned education expert Professor John Hattie and is focussed on accelerating student learning and setting them up to be learners for life.

"Visible learning is very goal oriented and is about the partnership between the teacher and the student in setting learning goals that are not only challenging but also explicit.  As the student works on the goal, feedback is provided both by the teacher to the student, but importantly from the student to teacher.  It is through this that they are both making visible the learning that is taking place.  The teacher can then modify or accelerate the teaching approach to ensure the student reaches or exceeds that goal that was set," explained Mr Kendall.
 At its best, visible learning enables students to discuss with teachers and other students how they are learning and use these skills in new situations.
"In order for teachers and students to be successful in the 21st century they must be persistent, be communicators, be confident, be thinkers, be collaborators and be resilient. These are the hallmarks of St Joseph's visible learning and the students and teachers focus is on continuing to grow these skills."
With every child's learning journey at school being a 13 year one that starts in Prep and finishes in Year 12, successfully navigating that journey and being ready for life beyond school is what is driving this focus.
"We want to ensure students experience success in their school learning, so that they are encouraged to continue learning in their adult life, and know how they learn best," said Mr Kendall.
"It is through them becoming active and happy contributors to our world that we know that we have been successful."