Media releases
Spirited Careers: Henry's desire to make a difference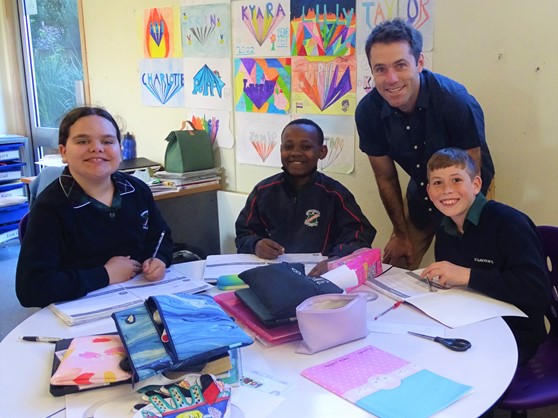 When Henry was 17, teaching was on the cards, but with a steady job in the family landscaping business on offer and overseas travel in sight, teaching was put on hold. 
"I was privileged to have the opportunity to work with my Dad in a family business, and to have the flexibility of travelling and coming back to earn what I needed for the next adventure.  However, when Dad passed away from a melanoma in 2015, I really stopped to think what I wanted for my future," explained Henry. 
Being a people person, now with life experience under his belt and a desire to make a difference, Henry's original plan to become a teacher was back on the table. 
"I started my study and as I moved through the various prac teaching experiences, knew that this was the right decision.  My final internship was at St Saviour's Primary School, and the way in which I was supported, through advice, people checking in on me, that feeling of belonging and that they were invested in you and your success, affirmed my career decision," says Henry. 
Henry was offered a job at St Saviour's on completion of his internship.
Now a teacher, with 6 months of teaching Year 6 at St Saviour's Primary School, Henry reflects, "Working in a Catholic school, the ethos and values align, and my goal of helping the children to become good people is a collaborative goal."
"I look forward to a future in which I get to teach across the year levels, work across a variety of schools and aspire to be a school leader."