Media releases
Spirited Careers: Ashley loves his new role in Toowoomba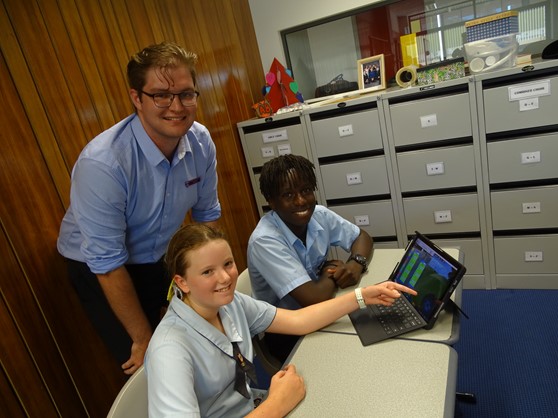 Ashley was born and raised in Miles, moving to Brisbane to study for his degree and was looking for a place that gave him career, sporting and social opportunities but with less of the hustle and bustle of Brisbane.
Having visited Toowoomba throughout his youth for sporting and shopping trips, he was familiar with these aspects of what was on offer, however, lifestyle and career options were new territory to explore.
"Toowoomba has everything a person of my age needs – there are loads of options and opportunities. You just have to venture out of the weekends to see people my age having brunch or catching up for coffee, out to dinner, playing sport, visiting nearby towns for their festivals and events; and the nightlife offers lots of options too," said Ashley of his new home town.
"With Digital Technologies being my main teaching focus, I wanted to be sure that I was in a school with the resources I needed to prepare my students for University or to work in this area. St Joseph's College delivers this in spades – it makes my job much easier. The staff have also been so helpful to me. As a first year teacher you have so many questions; my colleagues are there supporting me all the way."
Ashley has also been very impressed with the students at the College.
"I knew joining a Catholic employer that I shared the same values, coming from a Catholic family and attending a Catholic school myself – but becoming a member of staff, I wondered how it would be with the students.  They are a credit to St Joseph's; they have been friendly and so well behaved – this means I can focus on teaching them and they are loving the learning. The values base of the College is obvious and is what is guiding me; I can see this in the other staff and definitely in the way the students interact with everyone."
If you are considering a move to Toowoomba or one of our regional towns, we encourage you to consider joining Toowoomba Catholic Schools as well. To find out about the job opportunities visit: Jobs available | Work and learn with us | Diocese of Toowoomba Catholic Schools (twb.catholic.edu.au)