Media releases
SOCE Spirited Millmerran Teacher gains state-wide recognition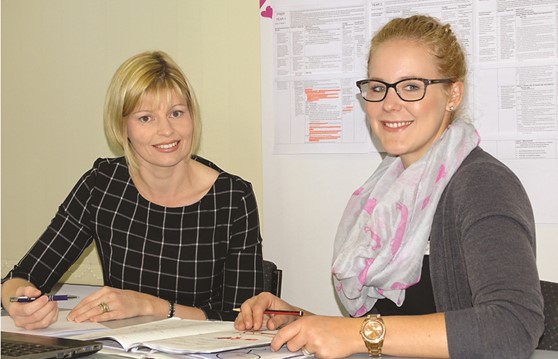 Spirited educator gains state-wide recognition
A teacher from St Joseph's School Millmerran, who has made an outstanding contribution to education has been named as one of the eight winners of this year's Spirit of Catholic Education Awards.
Mrs Kristy Cameron has received the award for her work in transforming the learning culture at the school.
Ms Cameron has worked with students and the school's leadership team on a wide range of projects that have led to improved outcomes for students.
Executive Director of the Diocese of Toowoomba Catholic Schools, Dr Patrick Coughlan, said "We are very proud of the outcomes that Kristy and her colleagues are achieving at St Joseph's in Millmerran which is one of our small rural schools.
"Using her experience and expertise Kristy is helping to guide our beginning and early career teachers in the critical early stage of their careers. This includes developing good professional habits and improved classroom practice," Dr Coughlan said.
Executive Director of the Queensland Catholic Education Commission, Lee-Anne Perry, said Mrs Cameron was a worthy recipient of the award.
"These awards were initiated by the Commission in 2006 to recognise staff members, parents, clergy or volunteers making outstanding contributions to the life of a Catholic school community or other Catholic education agency," Dr Perry said.
"Kristy Cameron has made just such a contribution to her school community at St Joseph's Primary School, Millmerran.
Dr Perry said the extraordinary work of more than 100 nominees for the awards highlighted the commitment and expertise of staff in Catholic schools.
"Our staff are always striving to improve the education experience of the 147,000 students in Catholic schools in Queensland.
"The Spirit of Catholic Education Award recipients have all demonstrated both innovation and dedication in their work," she said.
Recipients will be presented with their awards at a ceremony in Brisbane next Monday marking the launch of Catholic Education Week, which runs from 24-30 July.
To arrange an interview with Mrs Kristy Cameron please contact Kirsty Hogarth, Communications and Marketing Officer, Diocese of Toowoomba Catholic Schools on 0438 789 909 or email kirsty.hogarth@twb.catholic.edu.au
…ends…