Media releases
Senior debating team win the Queensland Debating Union 2017 grand final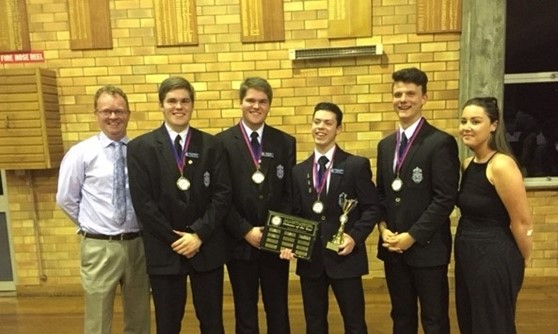 The senior debating team of St Mary's College is celebrating a well-deserved win this week. Year 12 students: Finn Coleman, Darcy Coleman and Christopher Godfrey won the Queensland Debating Union 2017 Grand Final on Wednesday, 16 August 2017, which was held at Downlands College.
Year 12 student, Tristan Bazant acted as chairperson for the team and he is also an adjudicator with the QDU. This year's QDU debating draw has seen numerous Toowoomba schools compete and the trio have come up against some tough competition. Despite this, Finn, Darcy and Christopher have remained undefeated, which can be attributed to their dedication, effort and the fact that they have been debating as a team since Grade 8.
Christopher Godfrey was also awarded the best senior speaker of the QDU debating draw for 2017. The boys were thrilled with their win and the St Mary's community is very proud of their efforts.
For further information please contact Cate Power – powerc@stmaryscollege.com or 4631 7333