Media releases
School expanding for growing Chinchilla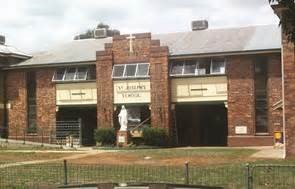 St Joseph's Primary School in Chinchilla is gearing up for exciting facility upgrades, with their latest development application receiving Council approval.
The upgrades will centre around an additional single-storey building, featuring four classrooms and teaching facilities for both existing students and additional students.
There will also be a covered play area and toilet amenities alongside the new classroom building.
Executive Director for the Diocese of Toowoomba Catholic Schools, Dr Patrick Coughlan said that building works are largely due to enrolment growth.
"It is a sign of confidence in the quality Catholic education that St Joseph's is providing for the burgeoning population of Chinchilla and surrounds," Dr Coughlan said. 
"It is an exciting time for the town and for the school, and we are pleased to be able to contribute to this great community."
The additional buildings will be developed on the area which is currently used informally for school parking, and an additional nine on-site parking spaces will be provided.
Council Spokesperson for Planning and Environment Councillor Andrew Smith said that this and other new Development Applications are real evidence of exciting new growth in Chinchilla.
"Another Development Application just approved is the Country Hope Church, which is proposing a fairly large extension to their premises," Cr Smith said.
"The renovations will include a hall, foyer, counselling room, amenities and a veranda.
"These upgrades form part of the recent economic growth in Chinchilla, and it is clear to see the growing confidence in the community as the town is being reinvigorated."