Media releases
Queensland Road Safety Week is just down the road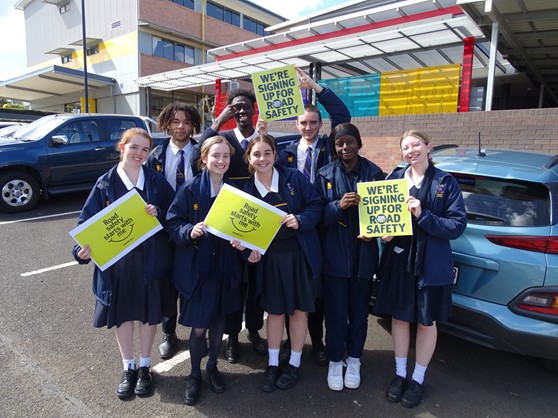 This year's Queensland Road Safety Week theme is 'Road safety starts with me' and it runs from 22-26 August 2022.
It is a great opportunity for schools to spark a conversation about what each of us can do to stay safe on the roads.
The safety of our students, parents/carers and staff is paramount, and everyone has a role to play.
Students become road users at an early age, as a pedestrian, scooter or bike rider and they are our future drivers.
Influencing positive road safety attitudes can never start too young.
Sadly, road trauma is a leading cause of death of Queensland children and youth. 
As a whole community, young people need support and guidance to keep safe on and around roads while they are still developing the cognitive, sensory and physical skills required to be safe road users.
The senior leaders at St Joseph's College Toowoomba are helping to spread this important message about road safety as they understand how important it is.
These students are keen to shine a light on road safety, and lay the foundations for other students to stay safe on the roads.
This also helps encourage families to have a conversation starting with why 'Road safety starts with me'.
For more information visit the Department of Transport and Main Roads StreetSmarts website.