Media releases
Preppies prepare lots and lots of soup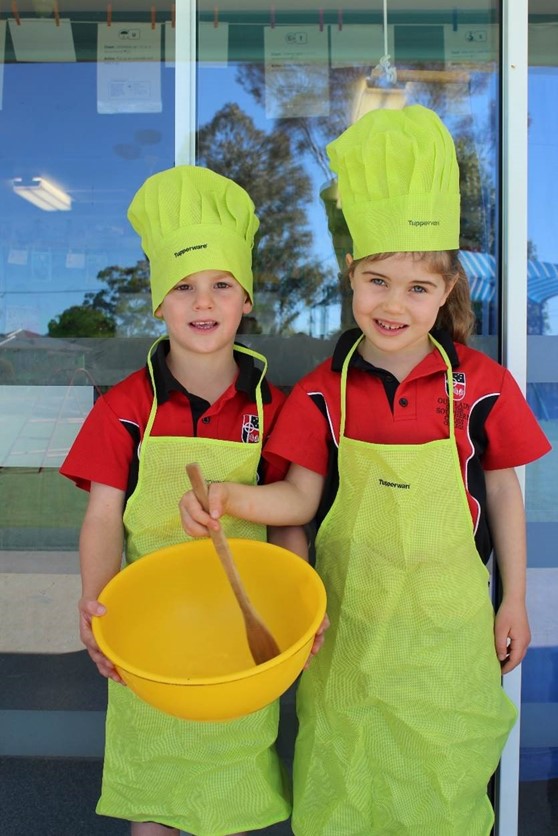 Our Lady of the Southern Cross College's Prep Blue class have been inspired by this year's theme of 'Sharing the Journey' and trying to be the hands and feet of Jesus.
The whole class considered the theme and with the help of their teachers, Mrs Walton and Mrs Gleeson, came up with the idea to help out a local organisation and do something in the local community to be like Jesus.
With the help of parents and staff, the class has prepared 40 litres of pumpkin soup to be served at the Western Downs Outreach Project Soup Kitchen which feeds approximately 60 to 70 people on three nights per week.
Mrs Walton said, "We have been working from a children's book called 'How Full is Your Bucket' which includes a very important message that when a person's invisible bucket of emotions is empty, they feel bad, but when we do things to fill up people's bucket, it makes them feel happy. The activity of making the soup for the Soup Kitchen has helped the children to fill other people's bucket not just emotionally but almost physically too by providing yummy, hot soup to fill them up."
"We also wanted to promote the amazing work of the Western Downs Outreach Program (WDOP) which is an organisation that helps feed and provide support to people in the community who need a helping hand. They don't get any government funding and when I explained to the children what the WDOP does they were very excited to help."
Tommy, one of the Preppies said, "I think we are helping to feed people who might not have enough money to buy their own food."
His classmate, Isabelle explained, "My mum bought some pumpkin and onions to make the soup and I think we are helping other people and making them happy by making the soup. When it is cold, people like to be happy with some warm food in their tummy."
The soup was served on Thursday night in Dalby as a part of Catholic Education Week.