Media releases
OPENING AND BLESSING OF NEW TEACHING FACILITIES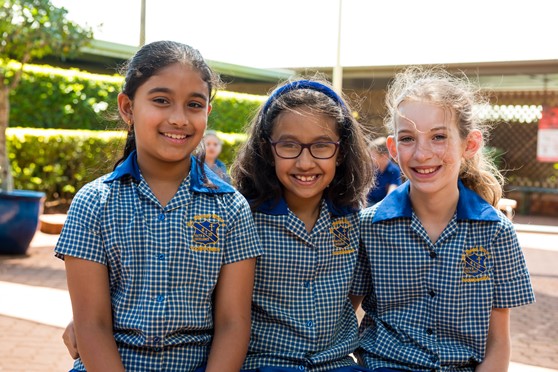 MEDIA ADVISORY
Attention News Editors

What:           Opening and blessing of new teaching facilities
Where:         St Thomas More's School - Sport Centre
                        (Parking on top oval via South Street.)
When:           Thursday, 24 June | 10.00am followed by morning tea


On Thursday, 24 June St Thomas More's Primary School's new building and facilities will be officially opened and blessed by the Reverend Bishop Robert McGuckin, Bishop of Toowoomba as the school also celebrates its 60th anniversary.
St Thomas More's Primary School, Toowoomba recently added a new two storey building with four new General Learning Areas and amenities including an elevator. A covered walkway connecting the new building to existing buildings completed the extensions. 
The classrooms are set up to be shared learning spaces, with the internal 'walls' able to be folded back between the rooms when required to create a large indoor workspace. There is also a generous outside area in front of the classrooms which is utilised for extra learning space when needed and a covered eating area for the older students.
Dr Pat Coughlan, Executive Director: Catholic Schools said, "The new building is an extension to the current Leonard Block and will allow the school to increase student enrolments. We have many building and facilities improvements currently underway across the Diocese.  From classroom makeovers to major building construction, much is being done to ensure that our school facilities can support the academic success of our students and growing enrolments."
"Catholic schools are not the places they used to be or that many may remember. Two significant changes, amongst many, come immediately to mind. Firstly, Catholic schools are open to all families seeking a faith-based education for their children, not exclusively to Catholic families as has been the case in the past. Many parents now realise it is the ideal foundation for life in a fast-paced, rapidly changing and unpredictable world. This openness to all is further enhanced by our affordable fees making Catholic education available and accessible to all families."
"The second significant change is academic performance. Toowoomba Catholic schools are some of the highest performing schools in the country when compared to like schools. In fact, in Year 5 NAPLAN scores in 2019 (no NAPLAN in 2020) Toowoomba Catholic schools' results were the highest of all Catholic schools in Australia."
These two changes alone signal what has been a seismic shift for Catholic schools in the 21st century.