Media releases
NEW OUTSIDE SCHOOL HOURS CARE (0SHC) TO SUPPORT LOCAL TOOWOOMBA AND OAKEY FAMILIES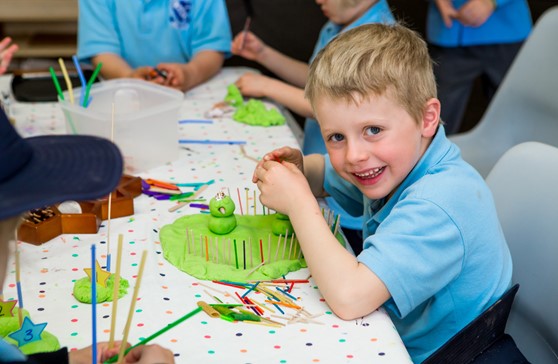 Toowoomba Catholic Kindergartens and Care will open six new OSHC services on Monday, 19 April.  Five of the services are attached to Toowoomba schools, St Saviour's Primary, Our Lady of Lourdes Primary, St Thomas More's Primary, Sacred Heart Primary and Mary MacKillop Catholic College, and the other service is at St Monica's School, Oakey.
"We are very excited to bring these services to families in our local community. These new services follows the opening of two new rural based OSHCs earlier in the year at St Joseph's School, Chinchilla and at St Mary's School, Charleville. These OHSCs provide the opportunity for children to grow and develop their social skills in a leisure based program nurtured by our Catholic ethos," said Dr Patrick Coughlan, Executive Director: Catholic Schools.
"With the opening of these five new OSHCs, we have grown to twelve OSHC services and look forward to opening another two in Term 3 of this year."
"The OSHC provides families will a great option for caring for their children before and after school.  Our educators work with all children to create fun and recreational experiences so that a child's wellbeing, learning and personal development are a priority. Through the variety of indoor and outdoor activities, children's diverse interests are supported and they are provided with some elements that connect to the school curriculum," said Dr Coughlan.
"We believe our OSHCs enhance student and family connections with the school community."

The OSHCs offer a combination of before school care (6.30am – 8.00am), after school care (3.00pm – 6.00pm), and full day care on pupil free days and during vacations. Further details are available at www.tckc.qld.edu.au.
…ends…
If you would like an interview or a visit to one of our OSHC services please advise.
CONTACT:           
Donna Kerr | Communications Officer | 07 4637 1408 | 0428 793 718 | donna.kerr@twb.catholic.edu.au