Media releases
NEW EXTERNAL EXAM PREPARATION PROGRAM (EEPP) POPULAR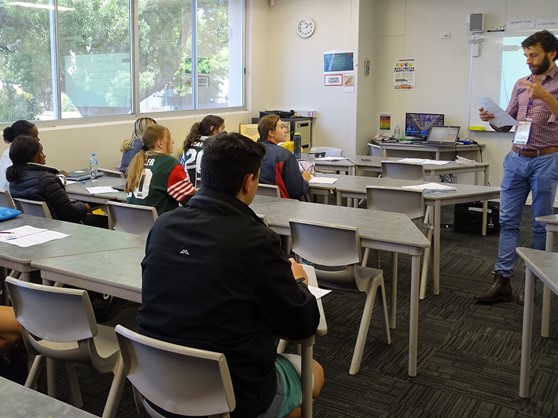 A new program developed by Toowoomba Catholic Schools to assist Year 12 students prepare for external ATAR assessments has proven to be a popular holiday pursuit for over one hundred students from Catholic schools and colleges around the Toowoomba diocese. Students from Toowoomba, Stanthorpe, Warwick, Dalby and Roma are participating in the program which is being hosted by St Saviour's College.
"This is the first year we have run the EEPP and we are delighted with the participation numbers. Principals from the diocese decided to launch the program as a result of COVID-19 as a way of assisting students with additional exam preparation, including tuition but other skills needed to get them through exam blocks," said Ms Sharon Collins, Principal: St Saviour's College.
The following general subjects are covered in the EEPP.
English
General Mathematics
Mathematics Methods
Specialist Mathematics
Biology
Chemistry
Physics
Experienced teachers will act as mentors to students and...
develop and lead sessions on specific subject exams
guide the planning and writing of responses to practice questions
provide specific examples of cognitive verb use in exam questions and how to 'break down' what is expected in the answer
give clear guidance on what the examiners are looking for
support the completion of mock exams
provide written and verbal feedback to enable students to grow their knowledge and skills
provide additional resources for use after the program.
"The External Examination Preparation Program is a wonderful opportunity available to students to help achieve their best ATAR. The Program is an opportunity for Year 12 students to refine their considerable skills and talents in preparation for ATAR external assessments early next term.

Across the week 117 students will receive high level feedback and advice from an expert group of teacher mentors and tutors to assist them in their chosen subjects. Some of our best teachers have made themselves available for this week of intensive preparation with students. The secondary principals' group has also been instrumental in promoting the program and encouraging students to get involved. Both groups should be applauded for this timely opportunity for students," said Dr Pat Coughlan, Executive Director: Catholic Schools.