Media releases
New Executive Director Announced for Catholic Schools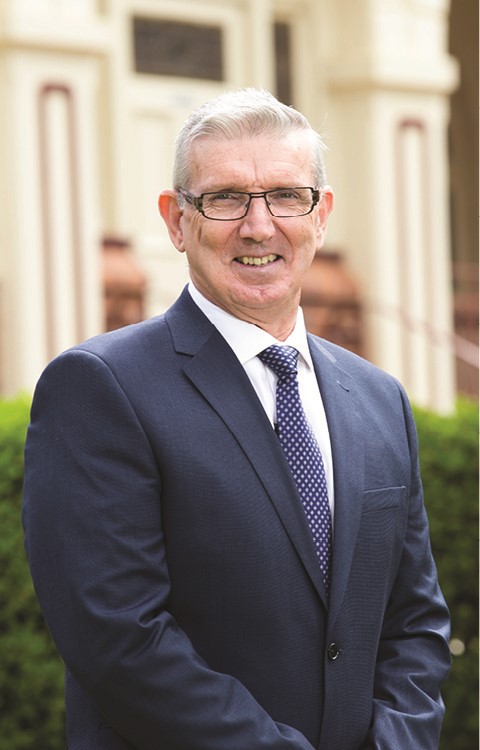 NEW EXECUTIVE DIRECTOR OF TOOWOOMBA CATHOLIC SCHOOLS APPOINTED
Bishop Robert McGuckin is pleased to announce the appointment of Dr Patrick Coughlan as the new Executive Director of Catholic Schools in the Diocese of Toowoomba.
After completing a rigorous recruitment and selection process Bishop McGuckin is excited about Dr Coughlan's appointment.
"I am looking forward with anticipation to working with Dr Coughlan when he takes up his appointment in January 2016. He is an innovative and experienced educational leader with a broad range of skills and expertise," he said.
Dr Coughlan is an experienced educator having worked in Catholic education for over thirty years. He is well grounded in the Catholic faith and his tertiary qualifications include a Doctor of Philosophy, Master of Educational Leadership, Bachelor of Arts, Graduate Diploma of Teaching and Graduate Certificate of Education Law.
Dr Coughlan joins the Toowoomba Diocese having served as Principal in four schools before being appointed as an Assistant Director with Rockhampton Catholic Education. In 2010, Patrick took up an appointment as an Area Supervisor with Brisbane Catholic Education, where he is currently Director of Catholic Identity.
The Catholic Diocese of Toowoomba covers the geographic areas of the Darling Downs, the Granite Belt, Maranoa, Warrego and Gregory South Districts of Queensland. Catholic education is the largest of the services provided by the Diocese.
Since 1973 Catholic education has worked collaboratively with support from the Federal and State governments and other non-state school sectors to provide a quality education to students across the Diocese. Close to 10,000 students from more than 6,070 families is receiving a Catholic education in 31 schools across the Diocese.
Catholic schools employ more than 1,300 staff to provide quality teaching and support services to students and their families.
Bishop McGuckin said, "Under the leadership of Dr Coughlan I believe Catholic education is embarking upon a very exciting new phase of our journey of growth and development."
Media contact: Michael Hart, Diocesan Communications Officer, communications@twb.catholic.org.au Phone: 07 4632 4277 Mobile: 0429 489 748