Media releases
LOS ANGELES RELIGIOUS EDUCATION CONGRESS 2019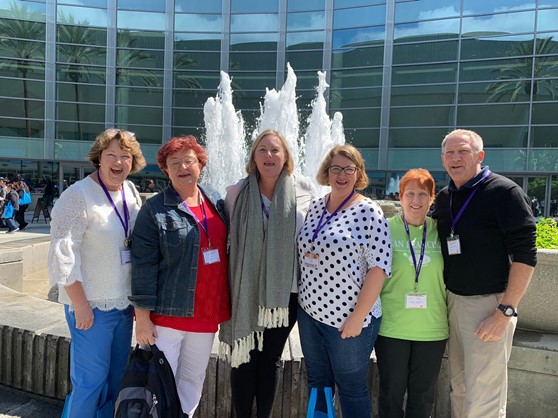 Australia had the third highest number of registrations after the US and Canada. The theme of this year's Congress, Thirsting for Justice challenged participants to reflect on the meaning of justice in their own lives, their work places, within their local communities and the world.
A choice of nearly 240 workshops, some with world renowned speakers and the presentation of a variety of liturgies set the scene for the theme of Justice. Musical concerts and workshops by well-known composers, David Hass, Rob Galea, Sarah Hart, Curtis Stephan, Steve Angrisano and our own Andrew Chinn, John Burland and Michael Mangan, along with many others also helped to bring the theme alive and challenged participants in their use and choice of music to reinforce the theme.
Los Angeles has over 140 nationalities where Mass is celebrated in over 40 languages each weekend. This diverse culture was evident and celebrated over the three days of the Congress and the preceding 'Youth Day'.  It was an energising and humbling experience to be part of this.
The travellers haven't had time to debrief as yet, but the intervening conversations were that it was a highly valuable event in which to participate and experience. The visit to Christ Cathedral (Crystal Cathedral) after the Congress, which is to be dedicated as a Catholic Cathedral in July 2019 was a special highlight. At the closing liturgy the theme for next year's Congress was announced, Live Mercy, Be Holy.  The Congress will be held from February 21 to 23 in 2020.