Media releases
LONG SERVICE AWARDS - 8 STAFF CLOCK UP 345 YEARS OF SERVICE BETWEEN THEM!

With seven staff celebrating 40 years of service and another with 45 years, Toowoomba Catholic Schools must be a great place to work.
"Each year during Catholic Education Week we acknowledge those who have given 20, 25, 30 ,35, 40 and 45 years of service to Catholic education in the Toowoomba Diocese or in Catholic Dioceses across Australia. Each of these people are celebrated at their school with the presentation of an award," said Dr Pat Coughlan, Executive Director: Catholic Schools.
"This year, Margaret Doljanin from St Saviour's Primary School is celebrating 45 years of service and another seven staff members are celebrating 40 years of service. Each of them will have been a part of a great many innovations and changes in education."
40 years of service to Catholic education
Garry Birch - Our Lady of Lourdes Primary School, Toowoomba
Michael Cash - St Thomas More's Primary School, Toowoomba
Josephine Gangemi - St Joseph's School, Stanthorpe
Margaret Grew - Assumption College, Warwick
Jo Keleher - St Anthony's School, Toowoomba
Ross Penrose - St John's School, Roma
Mary Porter - St Joseph's School, Tara
"Catholic Education Week aims to raise awareness and celebrate the strengths and distinctiveness of Catholic schools. It provides an opportunity for us to celebrate our Catholic identity, the fundamental role we play within local communities across the Diocese, and the many positive learning experiences that take place every day."

"It seems fitting that we should acknowledge our staff members who have provided such long service and been integral to student's success during this week," said Dr Coughlan.
Margaret Doljanin has worked at St Saviour's Primary School all her working life.  She did her prac training at St Saviour's Primary whilst studying, and after the principal got to know her, she was offered a full-time position.
Marg said, "At the time I was the youngest person on staff and the first teaching graduate at the school.  I was very involved in teaching sport at the school and eventually Darling Downs teams. I am really proud that I was a part of the establishment of the Catholic Schools Sports Association."
Margaret has taught Years 2 to 7 and she reflected, "Teaching has changed a lot over the years. I don't think I have ever taught the same thing the same way, every year there is something different and each group of students are different and direct your teaching. Something that I like to hear or see is the achievements of past students; I like to know where they have ended up and what they are doing."
Garry Birch's first job was with Queensland Education on Palm Island.  After three years and a year exploring Europe, he ran into a former lecturer from Teaching College who had taken on the role of Director of Catholic Education for the Toowoomba diocese. After an 'interview', at Sunday mass, he was offered a position at St Joseph's, Chinchilla.  Two years later he began what was a very long stint at Mater Dei Primary in Toowoomba and taught there for twenty-eight years. Garry then moved to Our Lady of Lourdes, Toowoomba, a school he attended in his early primary years and where he teaches today.
Garry said, "As a career, teaching has been very fulfilling, I have been blessed to work with many wonderful teachers and with many amazing children. After forty years, it still challenges and still brings many joyful moments."
Originally from Redcliffe, Michael Cash started his teaching career at Our Lady of Lourdes, Toowoomba in 1981. He held several positions there including Assistant Principal Religious Education and  Literacy Key Teacher. Michael also worked at the Toowoomba Catholic Schools Office as a Mathematics Advisor and as an acting Senior Education Officer.
Michael was first appointed as a principal to St Francis de Sales, Clifton in 2004 and then to St Thomas More's, Toowoomba in 2012, his current position.
Michael said of his career, "I have enjoyed the variety that my career has brought. Some highlights have been managing the Queensland primary school rugby league team that included Jonathon Thurston in his schoolboy days, representing my principal colleagues and being the chair of the Toowoomba Catholic Education Board, and volunteering with Rosies. The friendships that my career has brought is also a highlight, with a group of Catholic school principals completing the Kokoda Track together in 2019 – that was both challenging and lifechanging."
Currently a Library Aide, Josephine Gangemi has been a school officer at St Joseph's School, Stanthorpe for 40 years.
"I can still remember vividly the feeling of excitement and fear when I received the phone call from Sr Maureen (then principal) at 12 noon asking me to come in for a staff meeting at 3.30 the same day as I had been the successful applicant to work in the library. At that stage, the only other school officer was the school secretary. There were 3 sisters of Mercy and 6 other teaching staff," said Josephine.
Over the years Josephine has evolved with the school and the library has moved 3 times!
"I have seen lots of growth at St Joseph's, firstly as a Prep to Year 10 school and again in 1999 when Years 11 and 12 were added. I look forward to achieving a 50-year milestone!"
Margaret Grew moved to Warwick to teach in 1988 after spending her first 8 years teaching on the Gold Coast and in Brisbane.  She is currently a part time Learning Support teacher at Assumption College however she previously worked in several roles at St Mary's School, Warwick, and Assumption College.
Margaret also spent a few years at St Joseph's School, Millmerran and St Patrick's School, Allora before heading back to Warwick.  She then spent another 3 years at schools in the Brisbane diocese before heading back to St Patrick's, Allora for a further 8 plus years at principal followed by 3 years as principal at St Mary's, Warwick. 
Margaret said the highlight of her career was teaching children in their first year of schooling. "The connection with each child and their parents is a true gift. I am also lucky enough to watch children I taught in either primary school or secondary school now send their own children to a Catholic school, and I have either been those children's teacher as well or their principal."
Originally specialising in early childhood Jo Keleher went onto widen her teaching experiences across all primary years. Jo also worked at St Thomas More's and St Francis de Sales School, Clifton before joining St Anthony's in 1987. Over the years, systemic and curriculum changes have enabled Jo to undertake other in-school roles including P&F Executive, Infant Teacher Coordinator, School Board Member, OWHS, Assistant Principal Teacher-in-Charge, Curriculum Coordinator and working with students in Learning Support. Jo finished teaching full time in 2015 but couldn't give it up all together.  She continues to teach part time across Toowoomba Catholic schools.
Ross Penrose has been a much- loved staff member of the St John's, Roma community since 1986. Prior to Roma, Ross worked at Emerald State High School and St Mary's Ipswich. During his time at St John's Ross has been a teacher, Assistant Principal, Deputy Principal and Curriculum Leader.
He is revered in the Maranoa for his teaching prowess and exceptional relationship building ability, which has positively impacted many generations of students. School principal, Jim Brennan said, "Ross is also acknowledged as a wonderful mentor and coach of teachers and his influence extends well beyond Roma.  Many schools have benefited from staff members who were guided by Ross both professionally and personally."
Mary Porter was raised in Wandoan and appointed to her first teaching position at St Joseph's, Tara in 1981. She returned to Tara in 1986 after spending time at St Columba's, Dalby. Mary held the position of Assistant Principal for Religious Education (APRE) and was pivotal in the implementation of the multi-campus APRE (flying nun) program providing religious leadership to Catholic schools in Tara, Mitchell, Taroom and Inglewood for several years.
Mary was appointed as acting principal to St Joseph's Tara in 2015 and the substantive principal at St Joseph's in 2016. In her principal review in 2020 Mary was affirmed for being an excellent advocate and role model for the St Joseph's school community and is a principal who leads by example and makes herself available to all. Mary is heavily involved with the St Mary's of the Angels' Parish Tara and has been a member of the Diocesan Pastoral Council.
 A full list of those receiving Long Service Awards is detailed below. 
20 Years


| | | | |
| --- | --- | --- | --- |
| First Name | Last Name | School | Location |
| Anne | ANDERSON | St Saviour's Primary | Toowoomba |
| Tammy | BANKS | St Mary's College | Toowoomba |
| Chris | COMAN | Our Lady of the Southern Cross College | Dalby |
| Kerrie | CONNOLLY | St Mary's College | Toowoomba |
| Bernie | IKIN | St John's | Roma |
| Maryanne | LEE | St Saviour's Primary | Toowoomba |
| Ann | McDONALD | Sacred Heart | Toowoomba |
| Donna | PRESTRIDGE | Mater Dei | Toowoomba |
| Andrea | SHATTE | St Joseph's | Stanthorpe |
| Ann | SMITH | St Joseph's | Tara |
| Donna | STAHLHUT | TCKC | Toowoomba |
| Elizabeth | THORNTON | St Anthony's | Toowoomba |
25 Years


| | | | |
| --- | --- | --- | --- |
| First Name | Last Name | School | Location |
| Allana | ADAMS | St Stephen's | Pittsworth |
| Cathie | BARTON | St Joseph's College | Toowoomba |
| Erica | CALVERT | Mary MacKillop | Highfields |
| Sharon | COLLINS | St Saviour's College | Toowoomba |
| Chris | CONNEELY | St Monica's | Oakey |
| Stephen | COREN | St Mary's College | Toowoomba |
| Chris | GOLIGHTLY | Our Lady of Lourdes Primary | Toowoomba |
| Kort | GOODMAN | St Joseph's College | Toowoomba |
| Mandy | GOODMAN | St Joseph's College | Toowoomba |
| Christopher | HETHERINGTON | TCSO: Information Services | Toowoomba |
| Lesley | JARRETT | St Saviour's Primary | Toowoomba |
| Sandra | MIILLER | Mary MacKillop | Highfields |
| Janice | MOORE | Our Lady of Lourdes Primary | Toowoomba |
| Bill | MOORE | St Saviour's Primary | Toowoomba |
| Eileen | MOYLE | TCSO: Teaching and Learning | Toowoomba |
| Brett | POLLARD | St Mary's School | Goondiwindi |
| Catrina | SCHULL | TCSO: OED | Toowoomba |
30 Years


| | | | |
| --- | --- | --- | --- |
| First Name | Last Name | School | Location |
| Kathy | BLISS | Holy Name | Toowoomba |
| Melinda | HARKINS | St Saviour's Primary | Toowoomba |
| Shelley | SINTON | St Thomas More's | Toowoomba |
35 Years
| | | | |
| --- | --- | --- | --- |
| First Name | Last Name | School | Location |
| Janine | BUTLIN | St Stephen's | Pittsworth |
| Simon | FLEMING | Assumption College | Warwick |
| David | FLEMING | St Joseph's School | Stanthorpe |
| Annette | GRIMSHAW | St Thomas More's | Toowoomba |
| Larry | LEE | Our Lady of Lourdes | Toowoomba |
| Beth | MOLONEY | St Joseph's College | Toowoomba |
| Julieanne | RASMUSSEN | St Joseph's College | Toowoomba |
| Robyn | SMITH | St Anthony's | Toowoomba |
| Kathleen | SPENCER | St Anthony's | Toowoomba |
Margaret Doljanin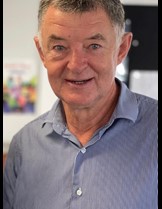 Garry Birch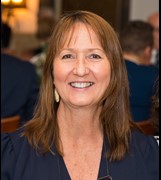 Mary Porter


Margaret Grew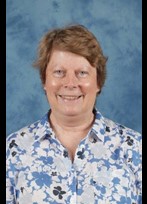 Jo Keleher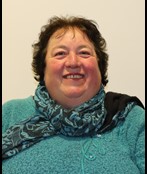 Josephine Gangemi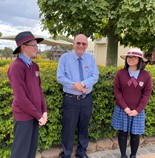 Ross Penrose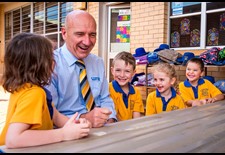 Michael Cash and St Thomas More's students