Media releases
LEADING TOOWOOMBA STEM EDUCATORS INVITED TO SPEAK AT NATIONAL CONFERENCE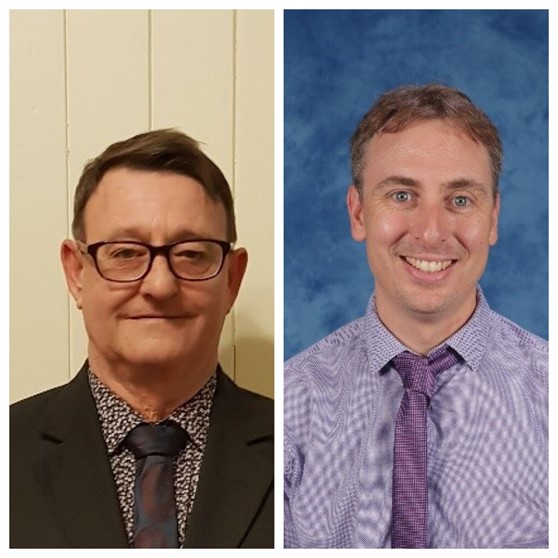 Three leading STEM educators from Toowoomba Catholic Schools have been invited to speak at a national conference in Melbourne on 16-17 October. Peter Horton and Wayne Williams from St Mary's College and Stephen Broderick from St Ursula's College will all speak at the Improving STEM Education Conference.
Peter and Wayne are both Mathematics and Science teachers at St Mary's College. Prior to education, Peter worked as a Structural Engineer for 7 years after graduating with a degree in Civil Engineering, with honours. He worked on a vast array of projects ranging from buildings, transport projects and marine structures. Through his engineering career, Peter found his passion for the world of teaching through mentoring numerous engineering graduates. He now shares his engineering and problem-solving skillsets with his students through the teaching of mathematics, physics and a STEM class aimed at challenging gifted and talented students to develop unique real-world solutions to make the world a healthier, easier and more enjoyable place to live.
Wayne transferred from a civil engineering cadetship with the Hunter District Water Board into the Medical School at Sydney University from where he graduated in 1990. His love for education blossomed after becoming an Abstudy tutor for Indigenous senior secondary students in mathematics and sciences. After moving to New Zealand with his wife and young family in 2002, he graduated with a Diploma of Secondary Teaching in 2010. Wayne became Director of Learning and Head of Science at a rural college before relocating back to Australia. He began teaching at St. Mary's College last year and is enthusiastic about all things mathematical and scientific.
Peter and Wayne will present together. They will speak about different ways of looking at and solving STEM problems. "Everyone is a scientist on a journey of exploration from the moment they are born. Students are able to develop 21 st century skills through STEM and entrepreneurial competitions and use these learnings to solve real-world problems," said Peter Horton.
Stephen Broderick has been a teacher of mathematics and science at St Ursula's College for 33 years. Stephen is currently a T 3  National Instructor with Texas Instruments (Teachers Teaching with Technology) and has presented workshops on STEM education at QAMT (2011 – 2018), AAMT (Adelaide 2015 & Canberra 2017), ACER Research Conference (2015) and T 3  International conferences in Philadelphia (2013) and San Antonia (2018).
Stephen will be speaking about ways of enhancing the pedagogical approach to STEM education by using real world data; High end to low end data collecting devices will be investigated as well as the use of virtual data for making testable predictions.
Stephen said, "during my childhood, I would ride my bicycle to the  local library to research the latest science and astronomical developments, a painstakingly slow process, especially if someone had borrowed the book I was after." "Today through technologies such as the internet, students can analyse the latest NASA data and make their own unique discoveries."  "CCD cameras for as little as $200.00 allow future scientists (our students) to detect the dip in a star's brightness due to a transiting exoplanet." "STEM education is definitely the way forward in a technologically advanced world."
Stephen is also a Champion and a member of the STEM special interest group in the National Resolve project. He is passionate about the connections between Mathematics and Astronomy and is currently completing a Master's in Science, majoring in Astronomy. Stephen will travel to Houston, Texas in December along with three students from St Ursula's College to attend the NASA CASE Special Space School Program for two weeks.
Executive Director of Toowoomba Catholic Schools, Dr Pat Coughlan said that Peter, Wayne and Stephen were indicative of the highly qualified and passionate staff leading student learning in every Catholic school. "Education is about finding and developing your passion in life", Dr Coughlan said. "This requires passionate, inspired expert teachers. It is fitting that the skills and expertise of these teachers is being recognized and affirmed in this way".
More information about the conference can be found HERE.