Media releases
KINDY CHILDREN VISIT ST PATRICK'S PRIMARY SCHOOL, MITCHELL IN PREPARATION FOR 2019 SCHOOL YEAR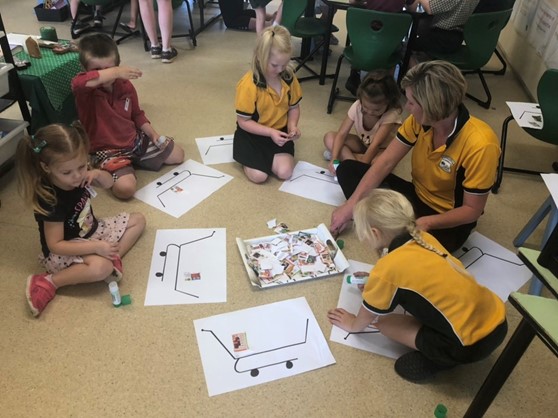 Children from the Mitchell Kindergarten will be visiting St Patrick's Primary School for four Kindy-Prep Transition sessions on a fortnightly basis from 9.00am to 11.00am commencing on Thursday 18 October 2018.  The dates for Transition sessions are October 18, November 1, November 15 and November 29.  Parents are very welcome to attend these sessions with their children.
The Kindy Transition Days introduce children to the school environment. In Prep, children learn in many ways including play, organised games, and investigation.  They develop important life skills by working with other children and adults.  Prep makes connections between school and what children learn at home and in early childhood education and care.
Each Transition Day has a theme which the activities for the day are based on.   Some previous themes have been around pirates, dinosaurs and space.  The days usually start with a story telling session, to introduce the students to the school listening behaviours required at group time.  This is followed by a multitude of different activities to choose from including arts and craft, information and computer technology exploration and games.  The visit is usually finished with some team building activities outdoors. 
"Our Prep, Years 1 and 2 students really enjoy these days, as it allows them the opportunity to be leaders and introduce the Kindy students to their school environment.  These Kindy visits have been influential in building partnerships with our local Kindergarten and introducing the community to our school. This year we had an enrolment of 10 Prep students, with many of them a part of the Kindy Transition Days in 2017," said Zoe Stewart, Principal: St Patrick's Primary School, Mitchell.
If you have a child starting Prep in 2019 and you are interested in attending these Transition sessions please contact St Patrick's Primary School.