Media releases
Holy Name teacher wins Apple for the Teacher Award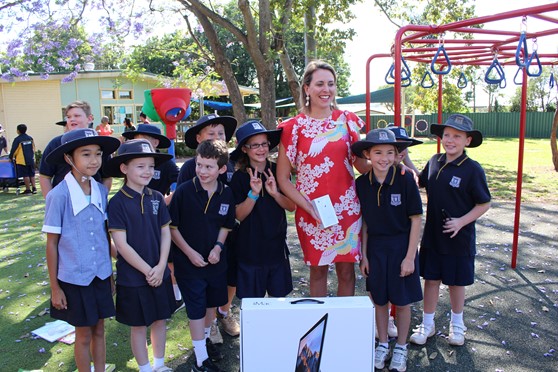 Mrs Rachel Coggan has been announced the winner of River 949's Apple for the Teacher Award for 2017.  At a special event this morning at Holy Name Primary School, Rachel's win was shared with listeners and her local community.  
"The children are very excited," said Mrs Coggan.
Principal of Holy Name Primary School, Kathy Bliss said, "This acknowledges that we have valued, expert teachers in the classrooms of our Catholic schools. This has been a massive community effort with one parent asking to nominate Rachel which was followed up with promotions through our school app, newsletter and hard copy fliers."
To see the announcement live, watch the video from River 949s Facebook page.
https://www.facebook.com/river949radio