Media releases
DIOCESE OF TOOWOOMBA CATHOLIC SCHOOLS MASS FOR YEAR 12 ABORIGINAL AND TORRES STRAIT ISLANDER GRADUATION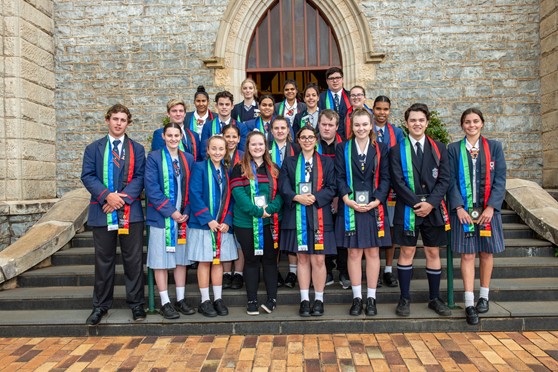 The 2018 Diocese of Toowoomba Catholic Schools Mass for Year 12 Aboriginal and Torres Strait Islander Graduation will be held at St Patrick's Cathedral at 10.30am on Tuesday 16 October.  Thirty- four students from across the diocese will participate in the Graduation Mass.  In addition to students graduating from Toowoomba schools, students from Dalby, Roma and Stanthorpe schools will also attend the Mass.
"The completion of Year 12 is a milestone to celebrate in all young people's lives.  Higher levels of education are associated with improved health outcomes, economic status and quality of life.  For Aboriginal and Torres Strait Islander students, it is especially important.  The Prime Minister's 2018 Closing the Gap Report shows the rate of Year 12 attainment for Indigenous students is 65.3%, while the rate for non-Indigenous students is 89.1%.  Therefore, it is important we celebrate this achievement for our Year 12 Indigenous students across the Diocese of Toowoomba Catholic Schools, as we do every year with our annual Graduation Mass", said Dr Pat Coughlan, Executive Director: Diocese of Toowoomba Catholic Schools.
Joshua Smith, a student at St Mary's College, Toowoomba is excited about completing his education and moving onto a new chapter in his life, "To finish grade 12 opens the door to many more opportunities for myself to succeed and live a fulfilling life by creating strong friendships and pointing me to a career path that I am happy with. I'm interested in fitness and encouraging others to live a healthy and balanced life, but I also hope to obtain a painting apprenticeship", said Joshua.
The Mass will incorporate cultural features including a Smoking Ceremony and accompanying didgeridoo music.  The Smoking Ceremony will take place at the front of the Cathedral prior to the Mass at approximately 10:15am.  The  Acknowledgement of Country song included in the program was written by St Anthony's Primary School students and will be sung by Year 6 student Layla Carmody. Layla is the granddaughter of renowned Aboriginal singer / songwriter Kev Carmody, of 'From Little Things Big Things Grow' fame.  Each graduand will receive the mementos of medallions and specially designed Aboriginal and Torres Strait Islander sashes.