Media releases
Developing Leaders through the Outback Principal Development Squad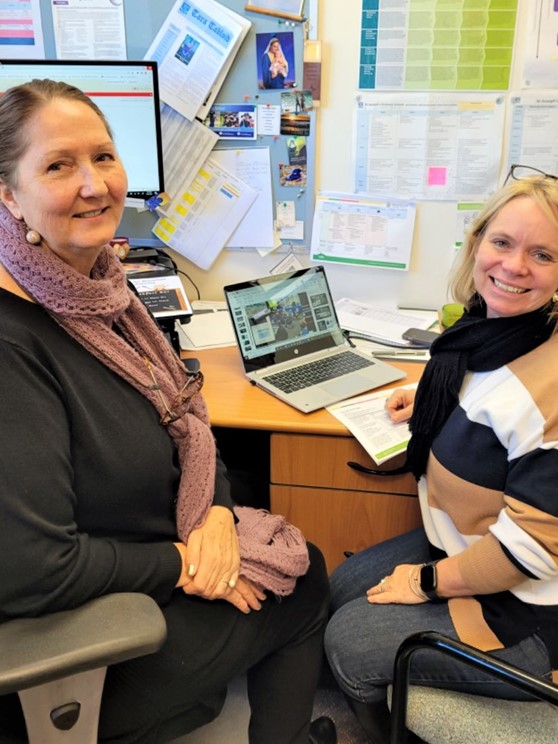 Principals traditionally come from the teaching ranks, although the pathway from teacher to principal can vary considerably.
The transition from teacher to principal can be challenging as experience as a teacher does not necessarily develop the required knowledge, skills and leadership abilities required for their new role.
Therefore developing aspiring principals' leadership capacity to undertake the role is crucial.
There is widespread consensus among practitioners, researchers and policymakers that professional training and development impacts aspiring principals by improving leaders' knowledge, skills and dispositions.
With this in mind, the Toowoomba Catholic Schools Office have created a program called the Outback Principals Development Squad (OPDS).
It is designed to help these aspiring principals transition from being teachers to leaders and managers who can deliver on their education system's strategic objectives and the strategic plan in the community.
The aim of the squad is to give aspiring leaders an insight into the role in rural and remote (R&R) schools so they experience both the contextual complexities as well as the intrinsic rewards that can be encountered.
It allows them to understand if they have the required dispositions, capabilities and mindsets to be a leader in a R&R school.  
Members of the squad get the opportunity to immerse themselves in the core dimensions of Toowoomba Catholic Schools (TCS) leadership – religious and educative leadership, as well as the supporting staff and community, strategic and organisational leadership.
The aspiring principals also experience living in a R&R setting for a short time, shadowing the existing principal and attending all relevant related activities in the school and community.
Recently within TCS there have been a number of staff movements where the squad has been invaluable in providing future leaders to fill vital roles.
Mary Porter, Principal of St Joseph's School in Tara is taking seven weeks leave in Term 1 this year and during this time Kylie Williams will take on the role of Acting Principal.
Kylie s is currently an Assistant Principal Religious Education (APRE) and Middle Leader at St Patrick's School in St George and participated in the Outback Principals' Development Squad in 2022, where she worked alongside Mary Porter during this program. 
Mary commented that the Outback Principal Development Squad is a wonderful initiative that supports the development of principal leadership capabilities.
"Interested leaders volunteer to take part in learning to develop their ability to think clearly, engage others, lead and inspire and deliver outcomes," said Mary.
"As part of the process, Kylie Williams, a member of the squad, visited St Joseph's School in Tara, a small rural P-6 school to shadow and walk with me as a principal for a week, " said Mary.
"Kylie experienced the unique culture of the school and became familiar with the community, establishing relationships with the students, parents, staff and the parish priest during her visit which is essential to the process."
"It is reassuring to have someone ready to take on the principal leadership role in outback schools."
"The Outback Principal Development Squad process is working well," Mary said.
Kylie is delighted to be given the opportunity to lead St Joseph's School in Tara and said "the OPDS allowed me to have a small insight into the workings of a small rural and remote school."
"Even though I am currently in a leadership role in St George, it gave me the opportunity to see the complexities of a smaller school," Kylie said.
"To see Mary Porter lead the teaching and learning as well as fostering and building the Josephite charism throughout the school and the wider community was inspirational."
"I certainly believe that participating in the OPDS has given me the confidence to accept Acting Principal opportunities which become available within the Toowoomba Diocese," said Kylie.
Also as part of this program David Anderson, a teacher at Holy Name Primary School in Toowoomba, has enthusiastically accepted the acting position at St Patrick's School in St George to replace Kylie Williams during this time. 
David Anderson also participated in the Outback Principals' Development Squad in 2022 and deputised at St Patrick's School in Mitchell during Term 4 2022.
The 2023 OPDS program will occur in Term 2 this year.