Media releases
ANZAC LETTERS FOCUS OF SERVICE AT ASSUMPTION COLLEGE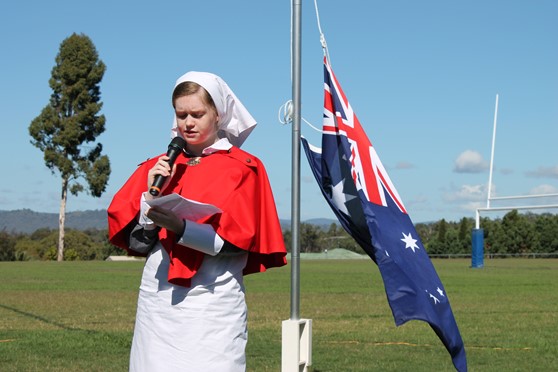 Letters sent home from Gallipoli by a nurse and soldier made the events of the First World War even more vivid during Assumption College, Warwick's ANZAC commemorations.
Drama students Jacob Baguley and Eve Kelly portrayed the soldier and nurse during the moving service and read aloud letters written home.
Teacher, Sean Godley who served in the Royal Australian Navy as a Hydrographic Surveyor and has seen service in the Solomon Islands gave a key note that reminded all gathered that ANZAC day is not about glorifying war.
"It is about remembering those who were willing to serve and those who are currently serving.  Those who made the ultimate sacrifice for our freedoms and those of others and those who have returned to live in our communities.  It is also about ensuring our youth understand the importance of standing up and serving when it is required."
Amongst those gathered were past members of the Airforce and Army as well as those that are serving today.