Media releases
ANNOUNCING - St Francis Catholic College, Westbrook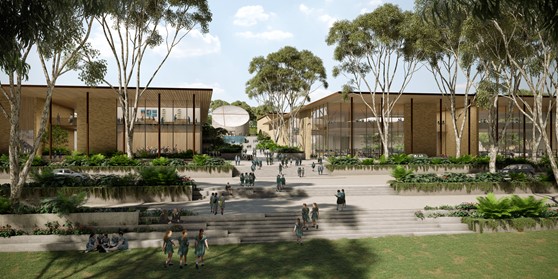 Bishop Robert McGuckin has announced the Catholic Diocese of Toowoomba has purchased land and started planning for a new K-12 College in Westbrook.
"We are really pleased to be able to announce this very exciting  project. We believe it will offer families of Westbrook and surrounds with the opportunity to have their children educated close to home and further build the community that is going from strength to strength in this area," said Bishop McGuckin.
"We have chosen to name the College, St Francis Catholic College, Westbrook. St Francis of Assisi is the patron Saint of ecology and had a deep connection with the Earth and its creatures. With the College being built in an area that is known for its natural flora and fauna this name will guide the planning of the College site, as well as encouraging staff and students to embrace their surroundings and learn within them."
The project is being led by the Toowoomba Catholic Schools Office and Hayball Architects have been commissioned to work alongside. 
Dr Pat Coughlan, Executive Director: Catholic Schools said, "We are planning to create a College that will be a contemporary education, sporting and cultural hub in the thriving community of Westbrook.  It will enable the families of Westbrook and surrounds to build on the already established connections within their neighbourhoods, and together with staff, establish and grow a place in which every student flourishes."
Westbrook is known as a community that is family focussed and continues to attract more and more like minded families to become a part of its 'something special'.
"We want to build a 'place of wonder'; a place that has the facilities and opportunities that reflect the hopes and aspirations of Westbrook families," said Dr Coughlan.
"Being located on such a large parcel of land, with expansive views and easy pedestrian and vehicle access, the ability to deliver a College that will provide what parents want for their children and a place that will engage young people in learning through both natural and built environments is possible.  A place of wonder - that will have the community at its heart!"
Visit the Toowoomba Catholic Schools website for more details.
…ends…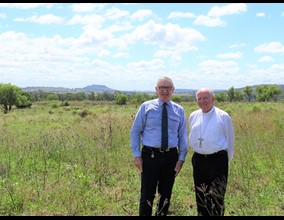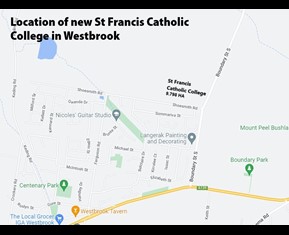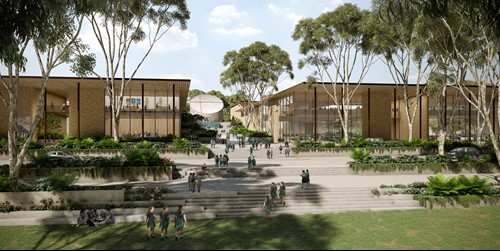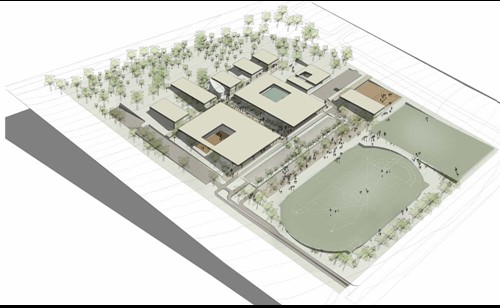 Image details
Dr Pat Coughlan and Bishop Robert McGuckin on site on the day the purchase of the land on the cnr of Boundary Street South and Shoesmith Road, Westbrook settled

Location map

Concept drawing of the front of the new St Francis Catholic College, Westbrook

Master plan concept drawing for the facilities at the new St Francis Catholic College, Westbrook
For further information or to arrange an interview and site visit contact
Tracey Jacklin | Executive Officer | tracey.jacklin@twb.catholic.edu.au or 0428 799 120