Media releases
A new chapter for St Saviour's College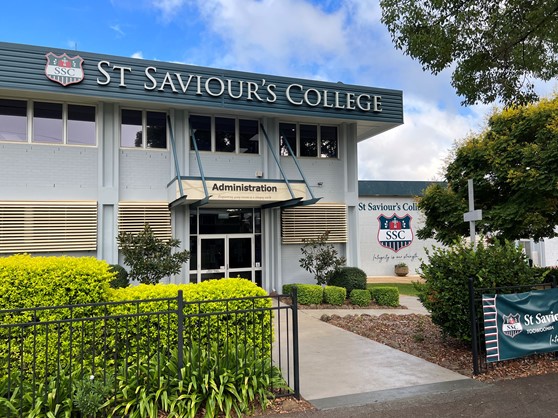 Toowoomba Catholic Schools, in consultation with the St Saviour's College leadership team, have announced that from 2026 onwards, St Saviour's College, Toowoomba will operate as a day school for girls.
They have announced the decision to phase out boarding, with provisions made for boarders until the end of 2025.
As 2023 marks 150 years of education for St Saviour's College, this new direction ensures the College is best placed to serve its students, by continuing to provide an empowering, nurturing, future-focussed education for girls.
The College continues to be committed to providing excellent educational opportunities for students and this redirection enables the College to undertake a new phase of both its strategic and master plans.
Dr Pat Coughlan, Executive Director: Catholic Schools said, "St Saviour's College is continuing to go from strength to strength."
"Enrolment growth and the developing College reputation as a high quality, inclusive Catholic College for girls indicates a thriving future ahead."
"With this in mind the decision to phase out boarding, while not an easy decision, has been made with the best interests of the students at heart," said Dr Coughlan.
"The focus for the College moving forward from 2026 will be the continued provision of a well-resourced, broad and progressive curriculum in the Mercy tradition as a day school for girls."
"There is no doubt that the future of St Saviour's College is in good hands with expert, passionate staff and a community committed to the future of the College."
St Saviour's College Principal, Sharon Collins said this is a new phase for the growing College.
"We are seeing huge demand for enrolment at St Saviour's College from families in the Toowoomba community and we have seen our numbers more than double in the last four years," Ms Collins said.
McAuley House will continue to offer excellent levels of care to boarding students between now and the cessation of boarding services at the end of 2025.