News
Students and staff entertain crowds at Carnival of Flowers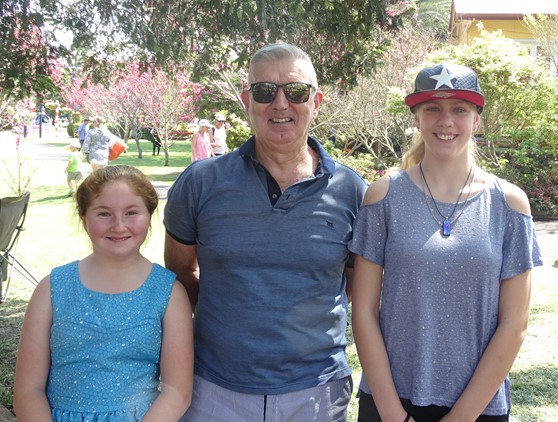 Students and staff from Toowoomba Catholic Schools were a part of the entertainment for the crowds that were gathered at Laurel Bank Park in Toowoomba during the recent Carnival of Flowers.
"This was a great opportunity to be a part of the Carnival of Flowers and to showcase some of the amazing talent we have in our schools and amongst our staff," said Dr Pat Coughlan, Executive Director: Catholic Schools.
Families gathered to take advantage of the free craft activities on offer, with many making floral headbands and paper flower vases.
"Marg Dornbusch from Mater Dei Primary School had kindly gathered some volunteers together and the smiles on the children's and parents faces as they made their floral headbands was lovely to see," said Tracey Flint, Executive Officer from the Toowoomba Catholic Schools Office, and MC for the day.
"Olivia and Florence Nason, sisters from Mater Dei Primary School, had the crowd laughing with their performance poetry and for Holly Hutchison, a Year 9 student from Mary MacKillop Catholic College it was only her second public solo singing performance; and she did a wonderful job."
"Maddie Thomas, a Year 8 student from St John's School, Roma, travelled in to perform.  She did several sets.  This is a little girl with a big future, singing and playing guitar."
Assistant Principal: Administration from Mary MacKillop Catholic College, Brett Rangiira and Libby Rosentreter from the Toowoomba Catholic Schools Office also performed original and cover songs that had the audience tapping their toes and singing along.
"We hope to make this an annual event for Toowoomba Catholic Schools, and a chance for us to share the gifts of staff and students in our schools with our community," said Dr Coughlan.