News
St Mary's College, Toowoomba storm to victory to take the 2018 Confraternity Shield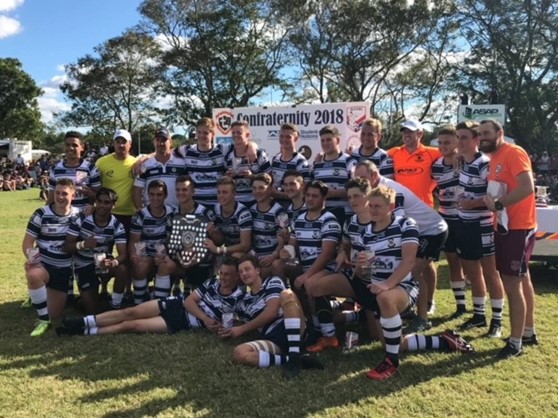 St Mary's College is once again celebrating their rugby league success after their convincing victory in the 2018 Confraternity Shield grand final.
St Mary's were too strong for St Peter Claver College, Riverview, surging ahead to a final score of 42-6.
The carnival brought together 48 teams, almost all Catholic schools from across Queensland and northern New South Wales, for the 39th annual event.