News
Sacred Heart Easter Prayer Celebration – Walking the Path of Jesus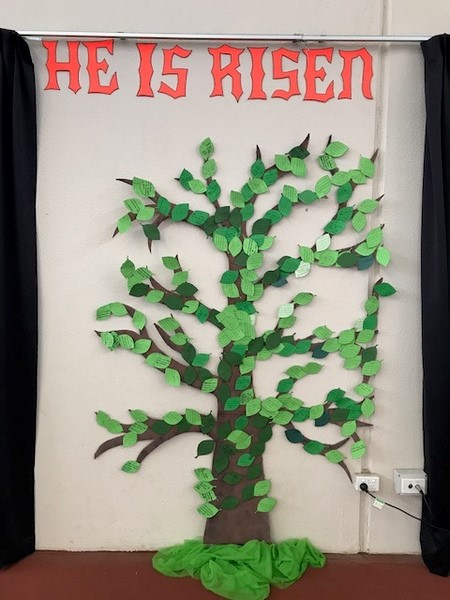 At the conclusion of Term 2, the Sacred Heart school community gathered with parents and members of the wider community to retrace the footsteps of Jesus, leading to his death on Good Friday.
All children in the school had a role to play, with each class taking on different stages of the journey to retell.
The story began with students in Year 2/3J setting the scene by reminding us of the great man Jesus was. This was done through freeze frame and song.
A prayer space was set by Year 1 with symbols representing different parts of the Easter Story.
The children from Prep followed by entering the Parish Hall acting out Jesus coming into Jerusalem on Palm Sunday. A Year 6 student took on the role of Jesus.
The Last Supper was acted out by a Year 3 class followed by a song/ribbon representation.
Year 4, together with some Year 6 students created a very powerful and moving presentation leading to the death of Jesus. The story concluded here, as children in Year 2 used word representations and song to ask God to be with us as we lead into the school holidays.
Each child in the school was then given a blank leaf to take back to class. On this leaf, children wrote an action that they were going to do over the school holiday/Lenten period that would have a positive impact on their families and communities in which they live. During the 'Resurrection Prayer Celebration' of this term, the children placed their leaves around a tree to show how one small action by each of us, can have a very important impact on the world in which we live. They were called to follow in the footsteps of Jesus.