News
Our Lady of the Southern Cross student Pat Boland breaks 47 year old swimming record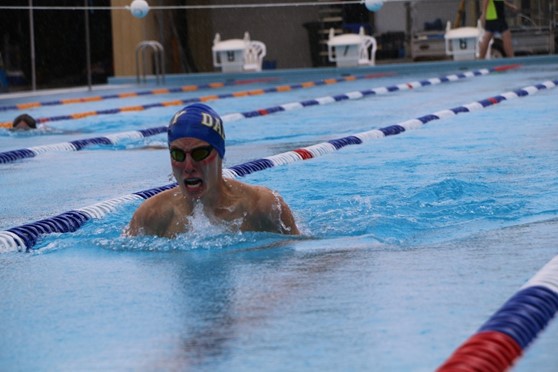 Our Lady of the Southern Cross Dalby's Pat Boland, has made the history books at the College by breaking a 47 year old swimming record.
Pat shook off the nerves and warmed up in what were very cold and miserable conditions to slice .4 of a second off the Under 16 years 50 metre breaststroke record, held since 1971 by past student, Garry Walker.
Pat, who is in Year 10 and has been swimming competitively for around four years learnt of Garry's breaststroke record after the School's 2017 Carnival.
"I was amazed that Garry held this record for 47 years and when I saw it, I really thought it was something I could work towards. I really thought I could do it," Pat said.
However, Pat said on the day, he wasn't overly confident.

"The College Carnival was really difficult because it was so cold and even though I had been swimming the times in training, I wasn't sure I could produce the goods on the day," he said.

"Lining up at the blocks, I thought to myself, think positively, you can do this."
"Garry must have been an amazing swimmer to hold a record for so long but I am really proud to have broken it now," Pat concluded.
Pat has his sights set on the Club State Championships in Brisbane later in coming weeks where he has qualified for the 50 metre freestyle and the 50 metre breaststroke events. Pat also hopes to make the grade for the School State Swimming Championships next month.